Materials for 3D printing have grown by leaps and bounds over the last year. The variety is truly amazing: there are now many grades of flexible plastic, metal-filled, and wood-based materials, as well as less exotic kinds like sustainable ABS alternatives, tougher PLAs, plastics with lower emissions, and more varied metal powders. Plus, there are now way more recycled, biodegradable, and plant-based polymers.
While all this is fun and exciting, most of these novel materials are not the workhorse engineering-grade and industrial-grade plastics, plus metal powders, that deliver the mechanical properties engineers need for their designs. A growing number of labs, consortia, and other types of research projects to develop those materials are underway by several organizations, including multiple projects under the America Makes umbrella.
Designing New Polymers Just for AM
Perhaps the biggest problem in selecting materials for various types of additive manufacturing (AM) processes is the fact that very few of them have been designed from the ground up with AM fabrication methods in mind. It means that when fabricated into a part using 3D printing, the material's behavior during the printing process, and the part's behavior in the end application, are unknowns. Characterization and testing issues multiply.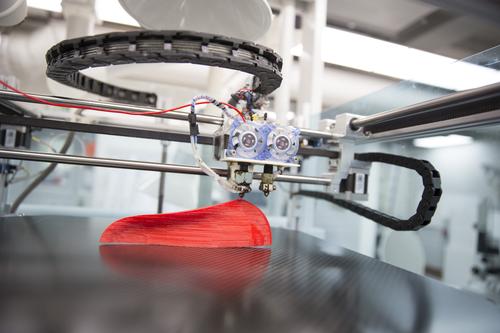 A polyurethane (PU) shoe insole is printed at Covestro's new 3D printing laboratory in Leverkusen, Germany. The company is developing a comprehensive range of filaments, powders, and liquid resins based on its PU and polycarbonate materials designed from the ground up for major 3D printing processes.
(Source: Covestro)
This contrasts with standard industrial manufacturing processes like injection molding. There, materials are customized to a certain point for a certain application, such as a laptop cover. "In that case, we would choose materials for the application based on what the customer needs," said Julien Guiu, head of the 3D printing group at Covestro. "Then we test the materials on the machine to be used and in the application, to find out whether it's working well. If we find that, say, the chemical resistance or the temperature resistance is not so good, we go back and customize the material further, so it fits the required specifications of the application, changing the backbone of the chemistry if necessary."
The problem is that this base of knowledge and use cases exists for traditional processes like injection molding, but not for 3D printing. For Guiu, a material that's been designed for AM would mean "a specific material based on a specific application with specific performance requirements, and that's designed for certain machines." Covestro, the former Bayer MaterialScience, recently launched a major effort to develop polymers for common 3D printing processes. The company and its partners will use a new lab at its headquarters to develop material solutions and test them under practical, real-world conditions.
---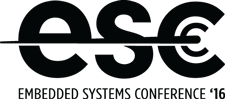 3D Printing's Brave New World. Ann Thryft will lead a panel discussion on one of the hottest topics in manufacturing: 3D printing. Come hear "3D Printing: The Brave New World of Manufacturing" at the Embedded Systems Conference. Sept. 21-22, 2016 in Minneapolis. Register here for the event, hosted by Design News' parent company UBM.

---
Since the company's materials products evolved around polycarbonates (PCs) and polyurethanes (PUs), it will target those raw materials in filaments for fused filament fabrication, powders for laser sintering, and liquid resins for photopolymerization and digital light processing. "We're also looking at materials for inkjet processes," said Guiu. "We will look at composites at some point, but there's some ground to be covered first in virgin materials for AM. We're keeping the scope wide right now, since we think we have a value proposition in all of them."
Although the specific use cases for specific AM processes don't exist yet, the application information does. As one of the largest polymer raw materials suppliers to traditional manufacturing processes, Covestro sees the expansion of its materials development to AM as a natural step because "we bring an intimate knowledge of specific industries -- such as automotive, transportation, and electrical/electronics -- and their materials needs," said Guiu.
There's also still a big gap between the performance levels of 3D printing materials and the performance levels of materials for traditional processes like injection molding. Covestro is targeting its materials to be suitable for industrial production, meaning standard, industrial-scale volumes for industrial applications, of 5-10,000 parts per month. 3D printing has already been used for small series production in medical and aerospace applications. Guiu noted.
The company has already produced a broad choice of filaments for fused filament fabrication (FFF), in a range from high-strength PCs to flexible thermoplastic polyurethanes (TPUs). Other AM materials it's released include TPU powders for selective laser sintering (SLS). In the works are liquid PU-based resins for photopolymerization, digital light processing (DLP), and inkjet 3D printing. The chemistry of these resins is highly customizable, which will make possible the voxel-level control of object properties, such as for making gradient materials.