DIY gadgets can always be fun. But they're even better when they can actually help. Our latest crop from the i>Design News Gadget Freak archives includes a handful of devices aimed at making everyone's life just a little bit better and safer.
This collection includes a walking stick for the blind, a indicator to assist stroke victims, and even a programmable crock pot.
Click on the image to begin the Gadget Freak slideshow: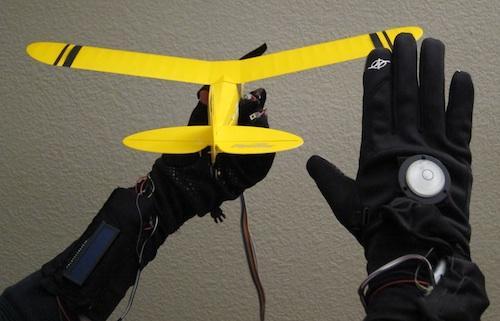 Using an accelerometer and a handful of sensors, a team of Colorado State University students created the Spatial Hand Remote. The gadget controls the flight of a remote control airplane through the sensors in a glove. The movement of the plane follows the movement of the glove. As the hand in the glove tilts to the right or left, so does the plane. Sensors attached to fingers are used to control the throttle, roll reverse, and the on-off switch. The user's hands control the plane like a maestro controlling an orchestra. Click here.
(Source: Design News)
Rob Spiegel has covered automation and control for 15 years, 12 of them for Design News. Other topics he has covered include supply chain technology, alternative energy, and cyber security. For 10 years he was owner and publisher of the food magazine Chile Pepper.