HP's industry-changing announcement of its Multi Jet Fusion 3D printing technology for commercial-scale end-production got the lion's share of attention at this week's RAPID 2016 show. But that wasn't the only news of note. Other companies made some game-changing software and hardware announcements as well, all of them aimed at making it easier to print quality production parts.
Along with a sampling of these, we also give you a couple of videos about HP's new 3D printers that weren't available when we posted Tuesday's story. One gives a better idea of how the technology works to achieve its high speed and precision. The other shows how the different parts of the end-to-end solution -- HP Jet Fusion 3D Printer, Processing Station, and build unit -- work together.
Click the image below to see more of what went on at RAPID 2016: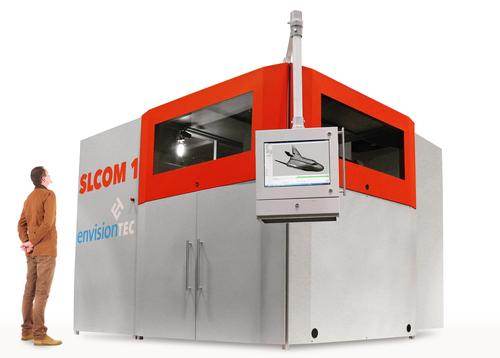 EnvisionTEC introduced what it says is the first industrial-scale 3D printer for producing woven fiber composite parts. The SLCOM 1 uses a process the company calls Selective Lamination Composite Object Manufacturing, which allows building composite parts using layer-by-layer laminated thermoplastic composite fabric sheets from a roll. Build volume of this first printer is 24inch x 30 inch x 24 inch. It can process a wide range of custom-made thermoplastic reinforced unidirectional or multidirectional woven fibers. Composite matrix materials include woven glass fiber, woven carbon fiber, or woven aramid fibers reinforced with a choice of nylon 6, nylon 11, nylon 12, PEEK, PEKK, and polycarbonate. Composites can be tailored for toughness, environmental resistance, vibration dampening, low flammability, high wear resistance, and high strength-to-weight ratio.
(Source: EnvisionTEC)
Ann R. Thryft is senior technology editor, materials & assembly, for Design News. She's been writing about manufacturing- and electronics-related technologies for 28 years, covering manufacturing materials & processes, alternative energy, and robotics. In the past, she's also written about machine vision and all kinds of communications.