show in Anaheim next month. In an article by Norbert Sparrow in our sister publication Plastics Today, Frank Pokrop, director, quality, and regulatory affairs, at medical technology company CareFusion, talks about some of the issues surrounding ISO 13485, which he will also address during several sessions at the show.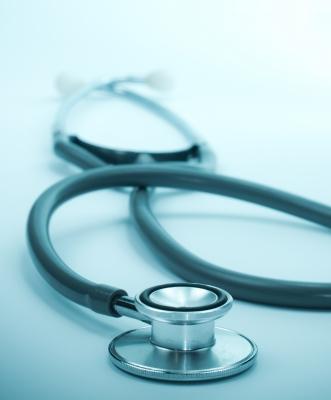 (Source: FreeDigitalPhotos.net/winnond)
As Design News has reported, one of the biggest changes that's occurred is new traceability rules when replacing metals with plastics in medical devices, requiring a lot more transparency throughout the supply chain. Although to date this has meant changes in FDA guidelines and European medical device directives, that shift is also evident in the new ISO standard. In the interview in Sparrow's article, Pokrop says the revision contains requirements for stronger supplier controls, and a statement that the standard may be used by suppliers or providers of products or services to medical device manufacturers.
The new document also contains regulatory requirements that weren't present in the earlier version, as well as an emphasis on risk analysis and management, which differs from the current process-oriented approach.
READ MORE ARTICLES ON PLASTICS FOR MEDICAL APPLICATIONS:
Sparrow gives a link to a whitepaper from UK-based business standards company BSI Healthcare that itemizes the proposed changes. According to the whitepaper's authors, the new risk-based approach is different enough that manufacturers need to study and understand in detail their role in manufacturing so they know what the requirements are, and ensure that they are properly defined and documented. These could include regulatory requirements, notifications, post-market surveillance, and vigilance. Also, the organization is responsible for controlling outsourced processes and their associated risk.
Pokrop expects the revised standard to be released in the first quarter of 2016. Manufacturers will have three years to implement it after it is published. Since the revised version is 30% to 40% longer than the current document and features many changes, he advocates beginning a draft strategy for compliance as soon as possible.
Read more about this topic in Sparrow's article, "What you need to do now to be prepared for the revised ISO 13485," on Plastics Today.
Ann R. Thryft is senior technical editor, materials & assembly, for Design News. She's been writing about manufacturing- and electronics-related technologies for 27 years, covering manufacturing materials & processes, alternative energy, and robotics. In the past, she's also written about machine vision and all kinds of communications.
Like reading Design News? Then have our content delivered to your inbox every day by registering with DesignNews.com and signing up for Design News Daily plus our other e-newsletters. Register here!

Design engineers and professionals, the West Coast's most important design, innovation, and manufacturing event, Pacific Design & Manufacturing, is taking place in Anaheim, Feb. 9-11, 2016. A Design News event, Pacific Design & Manufacturing is your chance to meet qualified suppliers, get hands-on access to the latest technologies, be informed from a world-class conference program, and expand your network. (You might even meet a Design News editor.) Learn more about Pacific Design & Manufacturing here.