Medical device innovation has steadily progressed as our understanding of disease states has deepened. However, device development still faces significant challenges.
From concept to commercialization, advancing medical devices through to commercialization is risky business. The "runway" before takeoff can easily last five to seven years. Sizable amounts of time and resources are necessary to navigate and satisfy the constantly evolving regulatory and reimbursement requirements, which keep many potential players on the sidelines.
Established medical device companies have largely eliminated or minimized internal R&D. In the current paradigm, companies prefer to wait until pioneering external innovators develop and de-risk assets before they are willing to engage partnerships and devote resources toward developing new platforms. In many cases, they will wait to gauge early sales before pursuing acquisitions or co-development. Unfortunately, too many projects are shelved because innovators exhaust their resources before their products are ever launched.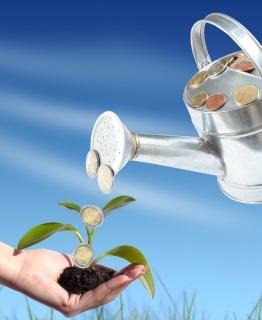 (Source: fantasista at FreeDigitalPhotos.net)
Academic institutions have historically served as a major source of cutting-edge technology in the medical device space. These institutions can leverage their established infrastructure and availability of non-dilutive federal funding to support the riskiest stages of discovery.
While academic researchers are particularly skilled in creating breakthrough technologies, medical professionals working "in the trenches" of community medicine are arguably better suited to identify the most critical needs in healthcare and innovate around potential solutions. They see more patients and are hyperaware of opportunities for needs-driven innovation. Unfortunately, the daily challenges of delivering affordable, high-quality care in the constantly evolving reimbursement and regulatory landscape can be overwhelming. Innovative thinking is often stymied in these environments, and status quo reigns.
A small group of thought leaders from California-based St. Joseph Health set out to overcome some of these challenges. In 2013, they established a for-profit organization called the Innovation Lab to provide a venue for community-based (i.e., non-academic) hospital systems to translate unmet needs into transformative medical products and help these hospital systems foster a culture of innovation throughout their employee base.
READ MORE MEDTECH ARTICLES ON DESIGN NEWS:
Innovation Lab's founders created a business structure to mitigate the risky product development runway by directing a portion of revenues from sister companies (under common ownership by the Innovation Lab's parent company, The Innovation Institute) to support the operations until home-grown products reach the market -- through out-licensing or start-up ventures -- and begin to provide financial returns.
The Innovation Lab also formed a strategic alliance with Cleveland Clinic to gain access to deep domain expertise and intellectual property and commercialization support. The Innovation Lab's three industry partners -- Boston Scientific, Dell, and Deloitte -- can tap into the vast network of healthcare professionals through facilitated ideation, focus groups, and co-development opportunities.
The industry partners also benefit from access to the lab's technology portfolio, with the goal of identifying projects that find synergy with existing or targeted product objectives. Collectively, this model gives the Innovation Lab the runway and resources to engage in early stage medical device innovation. Perhaps more important, it also puts key pieces in place to offset some risk.
Major changes to the current medical device product development paradigm are unlikely. Academic institutions will probably continue to produce breakthrough medical device technology. More non-academic groups like the Innovation Lab will hopefully complement academia by translating innovative ideas from community-based medical professionals from concept to market.
Ignoring innovation originating from community hospitals would be full of wasted opportunity. This environment, where talented practitioners are facing the most pressing of healthcare's unmet needs in delivering patient care, is ripe for truly transformative innovation.
The Innovation Institute will be represented in a panel session on medtech product development, "The Doctor is In -- Here's What Physicians Really Think About the Future of Medical Innovation," at Pacific Design & Manufacturing at the Anaheim Convention Center, Feb. 9-11, a Design News event and the West Coast's most comprehensive design and manufacturing trade show. In addition, the Innovation Institute will also present and moderate the Thursday, Feb. 11, panel discussion Accelerating Innovation Through Collaboration - Building the Team to Build Your Device, at the co-located MD&M West show. Registration to Pacific Design & Manufacturing here grants access to MD&M West and other UBM co-located shows at the Anaheim mega trade event.
Ryan Kelly is director commercialization and technology transfer for the Innovation Institute, a healthcare-focused technology accelerator and commercialization program based in Southern California. He is responsible for creating strategic partnerships with the healthcare industry through license and joint development arrangements. His expertise is in identifying and solving complex business problems in life sciences, healthcare IT, and medical devices.
Like reading Design News? Then have our content delivered to your inbox every day by registering with DesignNews.com and signing up for Design News Daily plus our other e-newsletters. Register here!

Design engineers and professionals, the West Coast's most important design, innovation, and manufacturing event, Pacific Design & Manufacturing, is taking place in Anaheim, Feb. 9-11, 2016. A Design News event, Pacific Design & Manufacturing is your chance to meet qualified suppliers, get hands-on access to the latest technologies, be informed from a world-class conference program, and expand your network. (You might even meet a Design News editor.) Learn more about Pacific Design & Manufacturing here.