Conductive inks have paved the way for printed electronics, which now serve a range of applications from printed RFID tags to sensors to touch screens. According to IDTechEx, the market for conductive inks and pastes is estimated to reach $3.2 billion by 2025. This figure alone points to the potential impact on the electronics market.
Membrane switches and printing edge electrodes for touch screens are two of the most prominent applications for printed electronics, although there is growth in a variety of areas. Conductive materials have found their way to touch panels and for printing on curved surfaces, and conductive inks are anticipated to grow for embedded technology solutions.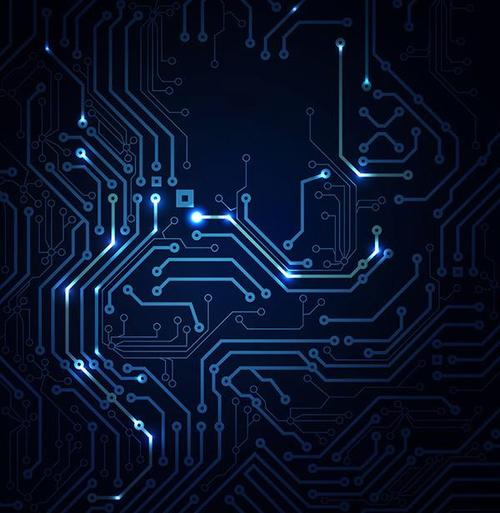 The Emergence of Printed Electronics
Printed electronics isn't a new technology. It has been around since the 1940s, but in the past decade, the printed electronics market has exploded, and there is so much buzz now that several manufacturing solutions are being aligned with printed electronics in order to capitalize on the momentum for growth.
Inkjet printing has had a substantial impact on printed electronics, enabling the printing of a variety of materials on a range of substrates. But printed electronics encompasses a broad array of printing technologies, including screen printing, laser printing, and other methods. In most cases, these processes print conductive materials on a flat surface, making them useful for applications such as printed circuit boards.
Printed Electronics for Membrane Switch Applications
In the membrane switch market, printed electronics have streamlined manufacturing, with applications such as silver flex membrane switch panels relying on screen-printed silver and carbon conductive inks, printed on flexible polyester layers, which are separated by adhesive spacers. Electronic products spanning every industry rely on membrane switch assemblies for effective human-machine interfaces, so printed electronics are already widely used among both consumer-facing and industrial-facing applications.
Printed-electronics technology provides numerous benefits, including manufacturing efficiency and even cost-effectiveness, in addition to the ability to manufacture slim, space-saving flexible membrane keypads. In fact, this process is so effective that it is the most common methodology used for flexible, custom membrane keypads.
3D-Printed Electronics Begins to Make its Mark
3D-printed electronics is emerging as a viable path for the future of electronics, as evidenced by Voxel8, a startup by a professor who leads the Lewis Research Group at Harvard University. A decade of research led to the development of novel conductive materials and 3D-printing technology. "Voxel8's 3D electronics printer is a hybrid 3D printer that can be fed with both plastic and conductive ink, which is a key necessary ingredient to printing 3D electronics. The printer is able to produce quadcopters, electromagnets, and fully functional 3D electromechanical assemblies," according to a report by EBN.
READ MORE ABOUT 3D PRINTING ELECTRONICS ON DESIGN NEWS:
Of course, 3D-printed electronics aren't mainstream yet. Two-dimensional methodology still retains a number of benefits compared to 3D-printed electronics technology, including reliability, speed, and in some cases, affordability. Printed electronics can be quite cost-effective depending on the substrate and conductive materials chosen, particularly if a large volume of circuits is being printed.
The Future of Printed Electronics
Researchers are committed to bringing 3D-printed electronics into the mainstream electronics market. While the technology is getting closer, it is likely that costs will remain prohibitive for it to become a realistic option for mass production of electronics for at least several more years. Still, 3D-printed electronics holds tremendous promise, with potential capabilities that include complex geometries, embedding radiation-shielding plastics, and mass customization.
While there are several challenges to overcome, the cost of high-volume parts could eventually be more attractive than current 2D-printed electronics pricing. As with many manufacturing processes, when technology is new and not yet refined or perfected, costs are typically high. But as researchers refine methodologies and discover the right combination of processes and materials that minimizes production costs, technology spreads and gradually becomes the norm.
Printed electronics will only become increasingly widespread, as technology makes it possible to manufacture higher volumes at reasonable costs. Hitting the sweet spot between value and price will yield a winning and adopted technology.
[Image via Google images]
Trey Hooper is vice president of sales and marketing at Pannam Imaging, a maker of custom membrane switch assemblies. Trey has more than 32 years in the membrane switch and product identification industries. He contributes regularly to the Pannam Imaging Blog, offering advice and tips on membrane switch design and manufacturing, as well as reporting on industry news and trends.
Like reading Design News? Then have our content delivered to your inbox every day by registering with DesignNews.com and signing up for Design News Daily plus our other e-newsletters. Register here!

Design engineers and professionals, the West Coast's most important design, innovation, and manufacturing event, Pacific Design & Manufacturing, is taking place in Anaheim, Feb. 9-11, 2016. A Design News event, Pacific Design & Manufacturing is your chance to meet qualified suppliers, get hands-on access to the latest technologies, be informed from a world-class conference program, and expand your network. (You might even meet a Design News editor.) Learn more about Pacific Design & Manufacturing here.