As we've reported often, standards for 3D printing and additive manufacturing (AM) have been proposed and initiated by several types of organizations: standards bodies, industry consortia, and even private companies working together with military services. Not to be left behind, the FDA has just released draft guidelines for using 3D printing in the design, development, and manufacture of regulated medical products.
Although the FDA's recommendations are non-binding and considered representative only of the agency's initial thoughts, they do set some much-needed parameters, as is made clear in an article by Norbert Sparrow in our sister publication, Plastics Today.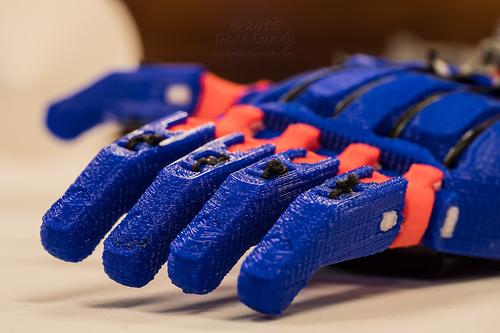 The recommendations in the 25-page guidelines, "Technical Considerations for Additive Manufactured Devices," are being published for comment purposes only, and may change as more information becomes available. They are clustered into two main sections: device design considerations and device testing considerations.
Under the device design section, subjects include standard-sized and patient-matched designs; workflow considerations such as file format conversions; material controls including starting materials and material recycling, post-processing, process validation, acceptance activities, and quality data. The device testing considerations section covers mechanical testing, dimensional measurements, material characterization, cleaning and sterilization, biocompatibility, and labeling considerations.
---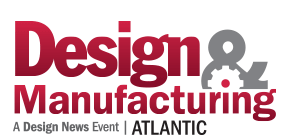 Get 3D Printing Right. Learn how to select the right prototyping method to fit your needs and more at Industry 4.0: Smart Manufacturing, part of Atlantic Design & Manufacturing Expo, June 16 in New York. Register here for the event, hosted by Design News' parent company UBM. Enter promo code NY16DN for your FREE Expo pass & 20% off Industry 4.0 Conference.

---
The FDA issued the guidelines since the technology is being used more often in medical device fabrication. The agency says the purpose of the guidelines is "to outline technical considerations associated with AM processes, and recommendations for testing and characterization for devices that include at least one AM fabrication step." Although it acknowledges the benefits of AM for these products, the FDA also points out that the unique method of fabrication and the lack of history of this technique as used for medical devices "pose challenges in determining optimal characterization and assessment methods for the final finished device, as well as optimal process validation and acceptance methods for these devices."
In October 2014, the FDA held a workshop to solicit feedback on these technical considerations from medical device manufacturers, AM companies, and academics. The workshop focused on five main themes:
materials
design, printing and post-printing validation
printing characteristics and parameters
physical and mechanical assessment of finished devices
biological considerations of final devices, including cleaning, sterilization and biocompatibility.
That feedback was incorporated into the new guidelines.
READ MORE ARTICLES ON STANDARDS FOR MEDICAL DEVICES:
Multiple standards efforts are now underway to define specifications and practices for some of the myriad aspects of 3D printing and AM. Because several different standards organizations are doing this, a recent move to consolidate some of this has been a collaborative formed by America Makes and the American National Standards Organization (ANSI) to coordinate and accelerate all of these efforts.
As Design News reported, UL has said that each separate industry must develop its own set of standards, but that will take several years. In the meantime, since medical device manufacturers want to use the technology now, UL has issued a compliance guideline. It outlines how to approach producing medical equipment using AM, and can be downloaded from the Library section here. The company also works with specific manufacturers to develop their own internal standards and operating procedures, aligning them with the roadmaps for longer-term AM standards currently under development.
Read more about this topic in Sparrow's article, "FDA publishes draft guidance for 3D-printed medical products" on Plastics Today.
You can also learn more about the state of 3D-printing regulations for medical devices at next month's Atlantic Design & Manufacturing conference in New York. "3D Printing a Knee vs. 3D Printing a Drug: What's New in Medical 3DP and Are the Regulatory Strategies Really Any Different?" by Michael Drues will be held on Center Stage Tuesday, June 14, at 1 p.m.
[image via Dave Lundy/flickr]
Ann R. Thryft is senior technology editor, materials & assembly, for Design News. She's been writing about manufacturing- and electronics-related technologies for 28 years, covering manufacturing materials & processes, alternative energy, and robotics. In the past, she's also written about machine vision and all kinds of communications.