The plastics waste crisis isn't getting any better. Engineers can help by changing how they design plastic products.
The plastics waste crisis isn't getting better. Last spring, we reported that in 2025 fish in the ocean will outweigh plastic by only three to one, and by 2050 plastic will outweigh fish entirely if something doesn't change. Since then, studies have found microplastics ingested by deep-sea animals at 6,000 feet below sea level, microbeads in seafood we're eating, and over 700,000 microscopic plastic fibers released with a single load of clothes washed.  
Willem De Vos, CEO of the Society of Plastics Engineers (SPE), spoke at the sixth international Plasticity Forum, "Designing for the Future - Plastic and the Circular Economy," in London. The event brought together product designers, plastics experts, and recycling professionals to discuss the future of plastic sustainability. (Source: Plasticity Forum)
So what can engineers do about this? How about reducing plastic waste by changing the way they design plastic products? That was the question addressed by speakers at the sixth international Plasticity Forum, "Designing for the Future - Plastic and the Circular Economy," held in London recently. The event brought together product designers, plastics experts, and recycling professionals to discuss the future of plastic sustainability, against the background fact that less than 15% of all plastic that's ever produced is recycled.
he Plasticity Forum organization takes the view that plastics pollution may be a major problem and a major challenge, but it also represents an opportunity to come up with new solutions for product design that can be used across many different industries, as well as new, more eco-friendly materials. The events aim to bridge the gap between the design community and experts working with plastics, recycling, and sustainable practices that lead to waste reduction. They foster discussion about where opportunities can be created to reduce waste, recycle content, recover resources, and create jobs.
For example, France recently banned the sale of disposable, single-use plastic cups and plates starting in 2020, unless they are made of 50% biologically sourced materials that can be composted in a home composting unit. That's going to require a lot of new materials, and maybe a lot more composting units. The action followed a country-wide ban in July on single-use plastic bags, which the French government estimates at 17 billion per year. That's also a lot of material that either needs to be created, or made in larger quantities. These bans, says Plasticity in a press release, recognize the problems caused by plastic pollution.
A big part of the solution can be product designers. They are "one of the missing links to solving some of the complex solutions related to materials, designing for recycling, and societal process flow in terms of resource recovery," says Plasticity. "Those who know the issues will be better able to drive expansion of the Corporate Social Responsibility (CSR) and UN Sustainable Development Goals (SDGs) that the brands and clients they work for should be striving to meet."
---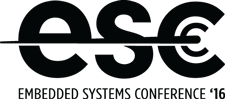 Designers & Innovators Learn more about some of the latest designers and innovators and what they're up to at ESC Silicon Valley, Dec. 6-8, 2016 in San Jose, Calif. Register here for the event, hosted by Design News' parent company, UBM.
---
The sixth Plasticity Forum, held as part of the London Design Festival, brought together speakers from a wide range of organizations. They included Willem De Vos, CEO of the Society of Plastics Engineers (SPE); Chris Grantham, circular economy portfolio director for the design company IDEO; Quentin Drewell, UK circular economy lead for management consulting firm Accenture; John Ortiz, director of product stewardship for HP Inc.; Richard McCombs, CEO of recycler MBA Polymers; Simon Widmer, project manager of circular design for the Ellen MacArthur Foundation; David Wilson, director of Vanden Recycling; and Plasticity Forum founder and managing director Doug Woodring, who is also co-founder of the Ocean Recovery Alliance.
Guilio Bonazzi, chairman and CEO of materials maker Aquafil Group, discussed the company's fiber recycling operations, which reuses fibers from carpet tiles and used fishing nets. Aquafil works with carpet maker Interface in the Net-Works program, which sources fishing nets from local communities in the Philippines and Cameron. Bonazzi, and Miriam Turner from Interface, said that more than 100 tons of nets have been collected so far, and over 600 families have access to micro-finance as a result of the program.
Pankaj Pancholi, president of egg and mayonnaise supplier Just Egg, talked about using calcium carbonate from large volumes of egg shells as a filler for many types of polymers. The company produces up to 1.5 million eggs per week, and unveiled an eggshell recycling plant last year.
READ MORE ABOUT PLASTICS ON DESIGN NEWS:
Product designer Marilu Valente spoke about the manufacturing needs for a mono-material shampoo bottle. She presented her award-winning prototype design for a shampoo bottle made of only one material. It eliminates the need for a separate cap by creating a dispensing hole that is self-plugging. This design makes it easier to recycle.
"Plastic is a material that will be with us for years to come, both because it is so useful, and because it does not easily go away," said Woodring. "Plasticity offers a venue for collaborations and knowledge sharing to happen across sectors which often is what creates big impacts and results. The design community is a critical component of the path forward to reduced waste, and we look forward to hosting more events with the design community involved."
Beginning in 2012, the Plasticity Forum has been held in Rio de Janeiro, Hong Kong, New York, Portugal, Shanghai, and London. The previous event was held in Shanghai in April, during the same week as CHINAPLAS 2016.
Ann R. Thryft is senior technology editor, materials & assembly, for Design News. She's been writing about manufacturing- and electronics-related technologies for 29 years, covering manufacturing materials & processes, alternative energy, and robotics. In the past, she's also written about machine vision and all kinds of communications.