Researchers in Spain and Portugal have made the first bioplastic from a cheese byproduct. The material is polyhydroxybutyrate (PHB), obtained by a microbial fermentation bioprocess of whey, which is created during cheese production. It will be used as a biodegradable packaging material, called Wheypack, that can be tailored to specific dairy products.
One goal of the LIFE WHEYPACK European project was to obtain cheese packaging that is 100% biodegradable, which would enable a lower environmental impact, fulfill the requirements of product protection, and also be economically viable.
The project's second goal was to figure out what to do with all of the surplus whey derived from cheese-making. In Europe alone, the annual production of whey from cheese makers reaches 75 million tons. Most of the thin, milky fluid produced by the European dairy industry during milk and cheese processing returns to the food chain for manufacturing other dairy products, but about 40% is discarded and must be managed as a waste.
Instead, the Wheypack bioplastic process turns this waste into a product dairies can use. The circular economy, or closed-loop, project makes it possible for the generators of the waste, the dairy industry, to make a profit by the production of the new PHB biodegradable packaging tailored to the needs of their products.
The project is funded by the European Union's LIFE program, which supports environmental and nature conservation projects throughout the EU. It is coordinated by the AINIA technology center in Spain, a private non-profit experienced in food and packaging technologies. The PHB is obtained from the whey surplus of Central Quesera Montesinos, a Spanish cheese manufacturer. Other partners include the AIMPLAS Plastics Technology Institute in Spain, and the EMBALNOR packaging company in Portugal.
---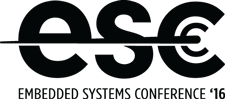 Designers & Innovators Learn more about some of the latest designers and innovators and what they're up to at ESC Silicon Valley. December 6-8, 2016 in San Jose. Register here for the event, hosted by Design News' parent company UBM.
---
Most commercial plastics are synthetic polymers derived from petrochemicals, and they do not biodegrade easily or quickly. In contrast, the PHB bioplastic is completely biodegradable. To create the bioplastic, the different types of whey from the production processes of the different varieties of cheeses of Central Quesera Montesinos were identified and characterized. Those with the best aptitude for carrying out the fermentative bioprocess were then selected, and the AINIA research team applied bioproduction technologies to produce the PHB bioplastic.
READ MORE ARTICLES ON RECYCLED & RENEWABLE PLASTICS:
The resulting PHB is being compounded and additivated by researchers at AIMPLAS to improve its properties for use as a food packaging material that can be processed with the same technology as polypropylene-based material. EMBALNOR is currently moving to design and develop final packaging with this additivated bioplastic material: PHB-based trays that will be produced by injection molding. Finally, trays will be tested with cheese products.
According to the project report's executive summary, this PHB packaging will have the same features as packaging made of traditional petroleum-based plastic packages, but with a 35% smaller carbon footprint. Compared to untreated industrialized whey byproducts, using these byproducts for PHB packaging production reduces biological oxygen demand by 75% and chemical oxygen demand by 40%. Using the surplus whey byproducts instead of purpose-grown crops as raw materials cut the polymer production costs by up to 50%.
[image via Alex Anlicker/Wikimedia Commons]
Ann R. Thryft is senior technology editor, materials & assembly, for Design News. She's been writing about manufacturing- and electronics-related technologies for 29 years, covering manufacturing materials & processes, alternative energy, and robotics. In the past, she's also written about machine vision and all kinds of communications.