Plastics, metals, and composites are the dominate materials right now for 3D printing. But if startup company Emerging Objects has its way 3D printing will be as diverse as a child's toy box, and designers, engineers, and architects will be creating structures and even entire buildings out of some unusual materials including salt, ceramic, and chocolate.
Emerging Objects' CEO Ronald Rael, told an audience at the Pacific Design & Manufacturing show all about how his company is experimenting with powder-based 3D printing to create unique objects with some even more unique materials.
Click the slideshow to see examples of Emerging Objects' unique approach to 3D printing.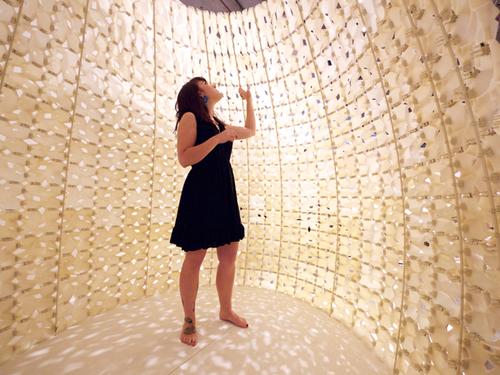 One of Emerging Objects' proof of concepts is the Saltygloo, a structure inspired by the igloo and made entirely of 3D-printed salt (with an infused polymer to keep the salt from melting when wet). Rael commented that salt's inexpensiveness, renewability, and ultrafine resolution make it a particularly attractive material for 3D printing.
(Source: Emerging Objects)
Chris Wiltz is the Managing Editor of Design News.