Building on some of its previous efforts to convert previously non-recycled plastics into energy, Dow Chemical and several other companies have launched the Hefty Energy Bag program in Omaha, Neb. The program aims at diverting about 36 tons of plastics from landfills in its first phase, and converting it into energy used for cement production.
Dow's partners in this program are Reynolds Consumer Products, Recyclebank, First Star Recycling, Conagra Foods, and Systech Environmental Corporation. In the first phase, 6,000 members of Recyclebank in the Omaha area will receive specially designed, bright orange Hefty Energy Bags from Reynolds Consumer Products. They will use them to collect previously non-recycled plastics, including chip bags, candy bar wraps, and drink pouches.
Local haulers will collect the bags during regularly scheduled pickups from customers' existing recycling bins and carts. The bags of plastics collected through the program will then go to a local First Star Recycling facility where they will be sorted. Next, they will be passed along to Systech Environmental Corporation. There, the bags and all their contents will be converted into energy to make cement.
This new Hefty Energy Bag program is based on a previous, successful pilot program conducted in 26,000 households in Citrus Heights, Calif. during 2014. Dow co-sponsored that earlier Energy Bag Pilot program along with the Flexible Packaging Association, Republic Services, Agilyx, Reynolds Consumer Products, and the city of Citrus Heights. In that program, juice pouches, candy wrappers, plastic pet food bags, frozen food bags, laundry pouches, and plastic dinnerware were collected in purple Energy Bags and sent first to a recycling center and then to a plastics-to-energy plant.
---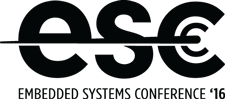 Designers & Innovators. Learn more about some of the latest designers and innovators and what they're up to at ESC Silicon Valley, Dec. 6-8, 2016 in San Jose, Calif. Register here for the event, hosted by Design News' parent company, UBM.

---
Using its patented thermal pyrolysis technology, Agilyx converted these previously non-recycled plastics into a high-value synthetic crude oil. This oil can be further refined and used to manufacture fuel and other products such as gasoline, diesel fuel, jet fuel, fuel oil, or lubricants, or transformed back into plastic. During the three-month program, nearly 8,000 Energy Bags collected about 6,000 lb of items that otherwise would typically go to landfills, and that waste was converted into 512 gallons of synthetic crude oil.
This earlier pilot program demonstrated that "resource recovery of non-recycled plastics is a viable municipal process," said Jeff Wooster, Dow's global sustainability leader. "As the largest resin provider to the packaging industry, we view plastic as a valuable resource and are excited to have the Omaha area collect plastics and recover the embedded energy."
READ MORE ARTICLES ON RECYCLED PLASTICS & ALTERNATIVE FUELS:
Despite the fact that plastics manufacturers and processors have worked for several years to prevent or clean up plastic marine litter, damage to the environment, especially the oceans and their wildlife, caused by non-recycled plastics continues to worsen. According to the latest statistics on recycling from the Environmental Protection Agency, in 2013 Americans recycled and composted only about 34.3% of the trash we generated. As we've reported, after a short cycle of first use 95% of the value of global plastic packaging material -- the mostly widely produced plastic -- is lost to the economy: only 14% is recycled and 32% of plastic packaging material completely escapes collection systems.
[image via Dow Chemical]
Ann R. Thryft is senior technical editor, materials & assembly, for Design News. She's been writing about manufacturing- and electronics-related technologies for 29 years, covering manufacturing materials & processes, alternative energy, and robotics. In the past, she's also written about machine vision and all kinds of communications.