Even with new design technologies available to them, engineers still say that tried-and-true 3D computer-aided design (CAD) is the most useful tool in their arsenal, according to our latest Design News Quick Poll survey results.
A solid majority of 67% of respondents, or 206, said that 3D CAD has been the most important tool for their design engineering efforts.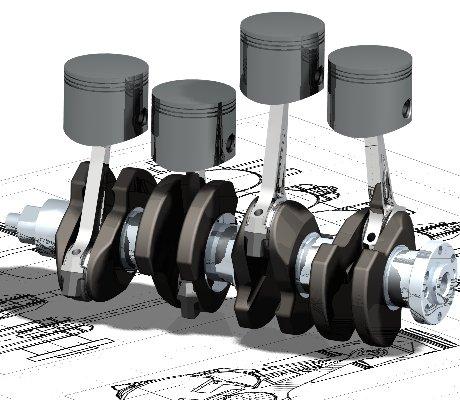 A solid majority of 67 percent of the 307 respondents to our latest Design News Quick Poll said that 3D CAD has been the most important tool for their design engineering efforts.
(Source: Wikipedia)
3D printing and additive manufacturing -- which has steadily gathered steam in the last several years -- came in a distant second in the poll, with more than 12%, or 38 respondents, choosing it as their most important tool. Connectivity and big data was close behind, with more than 11% citing it as their go-to tool, and product lifecycle management rounded out the list, with about 9%, or 28 respondents, making it their choice.
Overall, 307 readers responded to the poll. Among them, not all thought CAD or any of the tools provided as choices in the poll were the optimal tool of choice for designers, according to reader comments. That's likely because engineering spans so many different disciplines that tools are not one size fits all.
[Learn more design hardware & software trends and developments at Pacific Design & Manufacturing, Feb. 9-11, at the Anaheim Convention Center.]
One reader with the user name "J. Williams" said "none of the above" are his tools of preference, as there are a number of others he finds more helpful.
"As an electrical engineer, schematic capture, simulation programs are the most important to me," Williams wrote. "We use Mentor Graphics as well as Sabre for simulations, but you would be surprised how much you can get done with the free LT Spice. I use LT Spice for quick and dirty work."
Another reader, "[email protected]," agreed with Williams, saying that LT Spice and PADs are his tools of choice on the computer, while an oscilloscope is a key tool he uses "on the bench." And another reader with the user name "mech engineering," said the Engineering Slide Chart is a useful tool for engineers, as well.
Which engineering tool do you prefer to get the job done? Let us know in the comments section below. And take our next Quick Poll about your top work challenge in design engineering for 2016. We welcome your comments here, as well.
READ MORE ARTICLES ON DESIGN TOOLS:
Elizabeth Montalbano is a freelance writer who has written about technology and culture for more than 15 years. She has lived and worked as a professional journalist in Phoenix, San Francisco, and New York City. In her free time she enjoys surfing, traveling, music, yoga, and cooking. She currently resides in a village on the southwest coast of Portugal.
Like reading Design News? Then have our content delivered to your inbox every day by registering with DesignNews.com and signing up for Design News Daily plus our other e-newsletters. Register here!