The continuous drive for new lighter, stronger metals that help cars meet looming Corporate Average Fuel Economy (CAFE) standards in the US and related standards in other countries is driving the creation of better design, as well as new alloys in both steel and aluminum. These materials help vehicles meet tougher fuel consumption standards by shedding hundreds of pounds.
The lightweighting drive is also pushing engineers in several disciplines to look for new, alternative alloys and processing techniques that promise better efficiency and quality in the manufacturing process, and higher product quality.
Light, Strong Aluminum Keeps Growing
For example, a recent study by Ducker Worldwide for the European Aluminium industry association forecasts a 30% increase in the aluminum content of cars produced in Europe over the next 10 years, largely attributable to lightweighting efforts. The study predicts that aluminum in European cars could reach around 190 kg (418.87 lb) per vehicle by 2025, up from 150 kg (330.69 lb) today. Most of that increase will be caused by growth in rolled and extruded products led by auto body sheet, which will jump 110% during the same period.
Crush test of an aluminum extrusion for an automotive application. Aluminum car parts can be up to 50% lighter than steel parts, as well as safer, because of aluminum's inherent strength and superior ability to absorb crash energy.
(Source: Sapa Extrusion North America)
Within the last four years, the share of rolled aluminum products in European cars grew significantly because of higher usage rates in body closures and body structures. This occurred primarily in C-, D-, and E-segment cars, which are European classifications for medium, large, and executive-class cars, respectively. During the same period, the share of forgings and extrusions in total automotive aluminum consumption remained relatively stable, while the share of castings decreased by 8%.
The report notes that well-engineered aluminum car parts can be up to 50% lighter than steel parts. They can also be safer, because of aluminum's inherent strength and its superior ability to absorb crash energy. Much of the forecast growth in aluminum is based on the expectation of an increase in replacements of steel stamped components, such as sub-frames and shock towers, with aluminum vacuum die casting in the body and structure.
---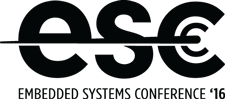 Designers & Innovators Learn more about some of the latest designers and innovators and what they're up to at ESC Silicon Valley, Dec. 6-8, 2016 in San Jose, Calif. Register here for the event, hosted by Design News' parent company, UBM.
---
Several different part innovations from Magna International have enabled Cadillac, for example, to design lighter vehicles with improved performance and fuel economy, as well as lower emissions and cost of ownership. Transmission oil pans made of aluminum instead of steel in the Cadillac CT6 sedan resulted in a part that's 2.5 to 3 lb lighter than its steel version, equaling a weight savings of approximately 60%. The weight reduction was made possible by refining the design for optimum formability and manufacturability, so the required shape could be stamped within the packaging space allowed. Magna also makes 13 high-pressure aluminum die-cast components for the body and chassis of the CT6. One of these, a front body hinge-pillar, combines the functionality of 35 parts and reduces component count by 20%.
Aluminum extrusion leader Sapa Extrusion aims some of its business at OEMs, in addition to metal distributors that supply machine shops, said Paul Walker, business development manager, emerging markets for Sapa Extrusion North America. "The OEM sector is typically automotive, including both traditional automotive and truck/trailer," he said. For traditional automotive applications, the company supplies a lot of crash alloys for structural beams in vehicles in areas such as bumpers. Sapa, along with others, provided Ford with components made of aluminum for the aluminum-intensive F-150 pickup truck, for example.
The 2017 Ford Super Duty's body is built out of what Ford calls a "military-grade" aluminum alloy, on top of an all-new box frame made of over 95% high-strength steel. This gives it up to 24 times the stiffness of the previous frame, in turn giving the new truck best-in-class towing and hauling ability. The combination of high-strength steel and high-strength aluminum alloy reduces the Super Duty's weight by up to 350 lb.
(Source: Ford)
The 2016 Ford F-150 was the first commercial use of Alcoa's Micromill manufacturing and materials technology for making aluminum sheet. This model car year won the Green Truck Award, for the highest EPA-estimated highway fuel economy of full-size gasoline pickups, as well as the Top Safety Pick of the Insurance Institute for Highway Safety, the only large pickup to earn that recognition.
Alcoa has said its Micromill alloy targeting automotive applications is 40% more formable and 30% stronger than traditional aluminum. Compared to high-strength steel, it's twice as formable and 30% lighter. The alloy's increased formability makes it easier to shape into more complex forms like inside door panels and external fenders, as well as critical structural components. The material's higher strength makes it possible for engineers to use thinner aluminum sheet without compromising dent resistance, helping vehicles shed more weight.