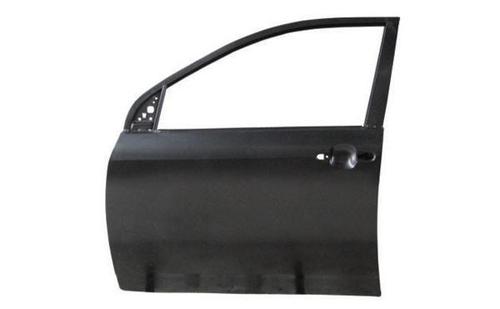 Researchers have been working for quite some time to develop materials that will help make automobiles lighter to meet federal fuel economy standards. One of the latest projects is a $5.8 million research project led by a team from Clemson University, aimed at developing an ultra-lightweight door, according to an article by Stephen Moore on the site of our sister publication, Plastics Today.
Researchers from Clemson's mechanical engineering and automotive engineering departments will use carbon-fiber-reinforced thermoplastic composites in the fabrication of a driver's side front-door assembly, he wrote. The goal is to make the door 42.5% lighter than a typical car door.
The material, which is being developed for a major OEM and is expected to reach the market by 2022, is being groomed for use in other automobile part applications.
Srikanth Pilla, a Clemson assistant professor of automotive engineering, is the principal investigator on the project, Plastics Today's Moore wrote. The University of Delaware and the auto industry also are involved in the project.
Developing a lighter door does not come without some sacrifice on cost, Pilla said in the article. The advanced materials being used in the door make it more expensive to develop, yet they are restricted by mandate to keep the additional cost down to $5 for every pound of weight saved, according to the article.
"Of course, as we hit these weight and cost targets, we're going to be careful to not compromise on functional or safety requirements," Pilla said in the article. "It's possible we could exceed those requirements, even as we make the door lighter."
Several public and private sources are providing funding for the research, with the largest portion, $2.25 million, coming from the US Department of Energy. Private investors contributed the remainder of the funds to the project.
Read more about the project in Moore's article, "Carbon-fiber-reinforced lightweight car door to be developed at Clemson University," on Plastics Today.

Design News will be in Minneapolis and Orlando in November! Design & Manufacturing Minneapolis will take place Nov. 4-5, while Design & Manufacturing South will be in Orlando Nov. 18-19. Get up close with the latest design and manufacturing technologies, meet qualified suppliers for your applications, and expand your network. Learn from experts at educational conferences and specialty events. Register today for our premier industry showcases in Minneapolis and Orlando
Elizabeth Montalbano is a freelance writer who has written about technology and culture for more than 15 years. She has lived and worked as a professional journalist in Phoenix, San Francisco and New York City. In her free time she enjoys surfing, traveling, music, yoga and cooking. She currently resides in a village on the southwest coast of Portugal.