It would seem as if the space between what is life and what is machine has become a new frontier for innovation. Living systems are characterized by their use of structures to impart functions. We wrote recently here about chemically active 3D-printed structures that could perform useful functions such as breaking down pollution in air and water. Printed "organ constructs" have been successfully implanted.
Now, scientists at four major universities in Europe have released a joint paper describing the use of light to put active materials into motion and to control that motion, producing lifelike mechanisms that may or may not contain living organisms, but can produce useful work.
Led by Joakim Stenhammar at Lund University in Sweden, researchers from Düsseldorf, Edinburgh, and Cambridge developed a model that showed how patterns of light could be used to control the movement of active particles. The movement could be organized to "spontaneously form into something that can be compared to a pump."
Furthermore, these "active particles" could either be synthetically produced, or they could be microorganisms. The field, which is new, is related to non-equilibrium systems and could play a role in the emerging field of programmable materials.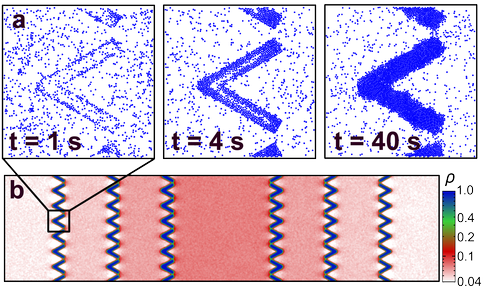 Artificial pumps of this type have been produced before, as have the rotation of a gear wheel in a bacterial bath, and the pumping of bacteria between chambers by "funnel gates." This latest advance uses spatial light modulators to organize the particles so as to construct their own pump. The light can actually be used to steer the particles.
Previous examples of steering nanoparticles have been demonstrated using radio frequency waves or magnetic fields, but according to the authors, "the ability to create active rectification devices using light-induced self-assembly could have many advantages over conventional microfluidic approaches to rectification. In particular, it would allow real-time device reprogramming rather than mechanical interchange of fixed microfluidic elements." Its lower light intensity requirement will also reduce heating problems when applied to large-scale systems.
READ MORE 3D PRINTING ARTICLES ON DESIGN NEWS:
The paper shows how by using "aligned barriers and applying suitable boundary conditions," they can produce an "active circuit," in which, "motile particles flow endlessly around a closed loop at steady state." According to the study, "both the 'circuit' itself and the rectifying elements arise solely by light-guided self-assembly."
The motion is controlled through a light-guided density pattern in which regions of high and low density are produced similar to those used in microfluidic devices, only here the obstacles are produced within the flow itself.
Medical applications could include the delivery of pharmaceuticals or nano-devices within the body. They could also be used in the environment to locate chemical spills.
But Stenhammar thinks the greatest potential lies in the field of materials science as a step toward the realization of programmable materials. "Our results show how the properties of active particles can be used to design new materials that we are unable to produce today," he said.
RP Siegel, PE, has a master's degree in mechanical engineering and worked for 20 years in R&D at Xerox Corp. An inventor with 50 patents, and now a full-time writer, RP finds his primary interest at the intersection of technology and society. His work has appeared in multiple consumer and industry outlets, and he also co-authored the eco-thriller Vapor Trails.
---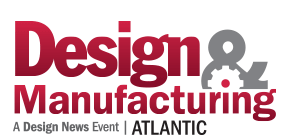 Get 3D Printing Right. Learn how to select the right prototyping method to fit your needs and more at Industry 4.0: Smart Manufacturing, part of Atlantic Design & Manufacturing Expo. June 16 in New York. Register here for the event, hosted by Design News' parent company UBM. Enter promo code NY16DN for your FREE Expo pass & 20% off Industry 4.0 Conference.

---