This batch of the latest 3D printing materials features materials that are resistant to electrostatic discharge (ESD), UV and weather, are composites, or contain graphene or carbon fiber for strength and durability. Most are black, but several come in other colors, too.
One of the new materials is a steel-filled filament, which is still relatively unusual, from colorFabb. Both colorFabb and Virtual Foundry are two companies that have made metal-filled 3D printing materials. Another material that's a beautiful silvery white is a heat-resistant PLA from Philament. Most of these are made for professional engineers and industrial products, although several are for desktop printers, and all but one are commercially available for purchase.
---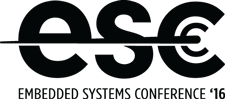 Designers & Innovators Learn more about some of the latest designers and innovators and what they're up to at ESC Silicon Valley. December 6-8, 2016 in San Jose. Register here for the event, hosted by Design News' parent company UBM.
Ann R. Thryft is senior technology editor, materials & assembly, for Design News. She's been writing about manufacturing- and electronics-related technologies for 29 years, covering manufacturing materials & processes, alternative energy, and robotics. In the past, she's also written about machine vision and all kinds of communications.