As bio-based and renewable plastics become more common, and more plentiful, the raw materials used for feedstock are also getting more varied. This slideshow includes a new thermoplastic elastomer (TPE ) made from pre- and post-consumer waste chewing gum, and a new line of black masterbatches that contain 100% recycled post-consumer tires.
While many, many R&D attempts have been made to harness overly plentiful carbon dioxide for chemical feedstocks, few have made it all the way to commercialization on the industrial scale. After many years of intensive effort, chemical giant Covestro has achieved that goal, as we tell you in the following slides. Additives that aid recycling are also becoming more important, and we feature two of those. We also tell you about a first: BASF's new ecovio EA is the first-ever expandable, closed-cell foam material that's biobased and also certified compostable, making it a green replacement for expanded polystyrene (EPS).
---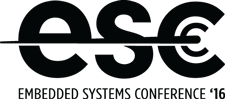 Designers & Innovators Learn more about some of the latest designers and innovators and what they're up to at ESC Silicon Valley, Dec. 6-8, 2016 in San Jose, Calif. Register here for the event, hosted by Design News' parent company, UBM.
---
Ann R. Thryft is senior technology editor, materials & assembly, for Design News. She's been writing about manufacturing- and electronics-related technologies for 29 years, covering manufacturing materials & processes, alternative energy, and robotics. In the past, she's also written about machine vision and all kinds of communications.