The Innovation Challenge Awards had one run-away winner this year at ARM TechCon. Of the six awards presented in Santa Clara, Calif. today, one company's products impressed the judges and our readers enough that they walked away with – or more accurately, will be mailed – four of the awards.
The Innovation Challenge seeks to highlight the most innovative ARM embedded system products developed between Oct. 1, 2015 and Oct. 1, 2016. A panel of judges from Design News and ARM selected 12 finalists in four categories: Best Chip Product, Best IoT Product, Best Software Product, and Best System.
One product won the Best in Show, chosen from the pool of finalists as the overall most innovative product developed by our exhibitors in the past year. And our Reader's Choice award winner was chosen based on online votes from more than 2,000 readers.
Finalists for the Best Chip Product were STM32L433 Microcontroller from STMicroelectronics, Palladium Z1 Enterprise Emulation Platform from Cadence Design Systems, and Speedcore from Achronix Semiconductor.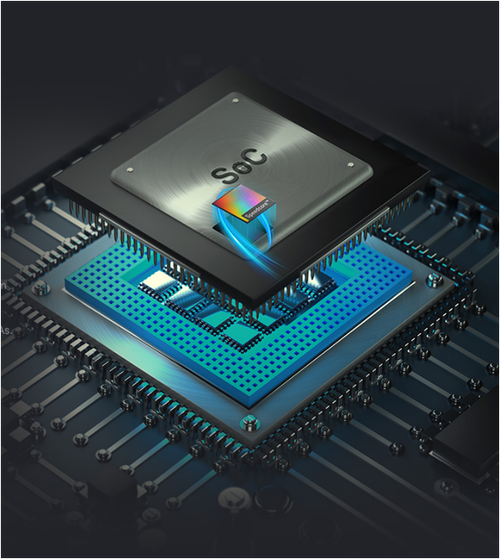 And the Best Chip Product winner is Speedcore from Achronix Semiconductor. Speedcore is designed for compute and network acceleration applications and is based on the same high-performance architecture that is in Achronix's Speedster22i FPGAs that have been shipping in production since 2013. With Speedcore, customers define the quantity of look-up-tables (LUTs), embedded memory blocks and DSP blocks. Additionally, customers define the Speedcore aspect ratio, IO port connections and can make tradeoffs between power and performance. Achronix delivers a GDS II of the Speedcore IP that customers integrate directly into their SoC, and a custom, full-featured version of the Achronix ACE design tools that customers use to design, verify and program the functionality of the Speedcore eFPGA.
Finalists for the Best Software Product were Kinibi-M from Trustonic, DevicePilot from DevicePilot, and DRT Cortex-M IDE from SOMNIUM.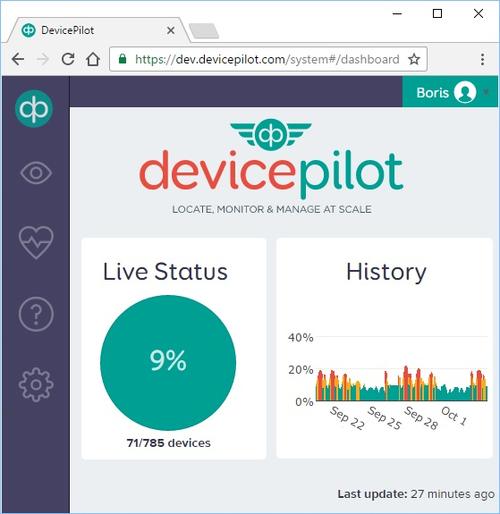 Winner for Best Software Product is DevicePilot. DevicePilot is a cloud based software that allows you to easily locate, monitor and manage your connected devices automatically at scale, with proactive management throughout your entire device lifecycle. It integrates with mbed Device Server/Connector to provide management KPIs, visibility and orchestration across your entire device estate.
The Best System Finalists were IBM Watson IoT Blockchain Parking Meter, NXP BlueBox, and the Palladium Z1 Enterprise Emulation Platform from Cadence Design Systems.
The Best System award winner is the NXP BlueBox Autonomous Development Platform This BlueBox Platform is enabling automakers to design, manufacture and sell level 4 self-driving cars with NXP technology in every ADAS node. In autonomous vehicles systems, multiple streams of sensor data are routed to the BlueBox engine, where they are fused to create a complete 360-degree world model around the vehicle. Improving car safety by both managing and preventing emergency situations. BlueBox and its connected solutions incorporate the embedded intelligence and machine learning required for complete situational assessments, supporting advanced classification tasks, object detection, localization, mapping and vehicle driving decisions.
Best IoT Product Finalists were Hexiwear from NXP and MikroElektronika, NI InsightCM from National Instruments, and Accenture's IoT Device Platform (AIDP).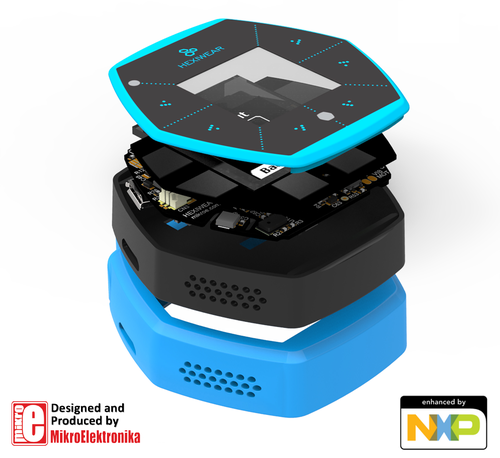 And the winner for the Best IoT Product is Hexiwear from NXP and MikroElektronika. Designed to reduce time-to-market in the era of connected devices, Hexiwear provides an optimized hardware design and includes several best practices suggested for IoT experts. Hexiwear is compatible with 200-plus plug-and-play boards to inspire a multitude of application ideas and enable application development in minutes. The robust software package includes everything from embedded drivers to cloud connectivity, all open source and easy to use. Hexiwear is a true community-based solution which provides customers with a rich pool of resources available through the community.
In addition to the Best IoT Product, NXP and MikroElektronika stole the show with Hexiwear by being presented with the Reader's Choice and Best in Show awards.
Congratulations to all of our 2016 Innovation Challenge Award winners, and thank you for your dedication to innovation and to driving the ARM embedded community forward!