When the zombie apocalypse comes, what you want? More weapons? A well-stocked pantry? Medical supplies? Nope. According to a recent survey from wireless provider, Cambium Networks, the largest percentage of Americans in the Western region (31%) said a zombie apocalypse calls for Internet access.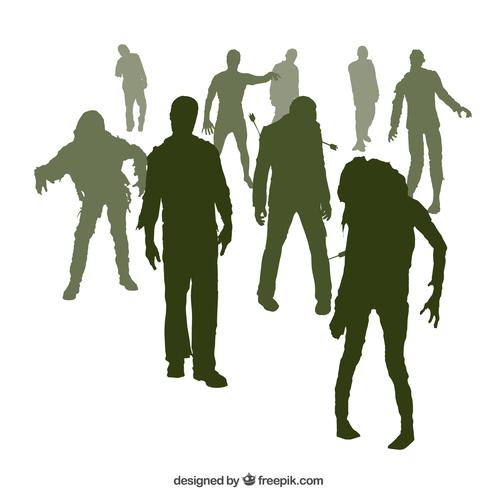 More than 25% of Americans believe Internet access during a zombie apocalypse could be critical for emergency response teams. Younger women (41%) were more likely to say Internet access would be needed during the emergency than older women (13%). And by the way, the Internet is also gaining in importance as a critical tool in the more usual disasters of weather and health, according to the study.
So why do a survey on societal needs during a zombie apocalypse? Partly because The Walking Dead will resume its seventh season next month, and partly because it's a way of talking about the significance of connectivity. "We wanted to show that the American public cares about these issues. They may not show a lot of interest day-to-day, but they are interested," Tomas Puig, a marketing exec for Cambium Networks, told Design News.
Looking at more likely scenarios, Americans overwhelmingly say Internet access and access to data is critical to first responders during major emergencies. Three out of four Americans (75%) believe Internet access during a terrorist attack could be critical to first responders, while nearly two out of three say it could be critical during tornados or earthquakes (68%, each). Here are the survey stats for other disasters: hurricanes (67%), floods (66%), virus outbreaks (58%), drought (30%), and famine (28%).
The Value of Non-Emergency IIoT
We also quizzed Puig about the importance of the Internet in the more mundane world of industry. "The Industrial Internet of Things (IIoT) serves two primary functions: increasing efficiency, and increasing compliance and safety," he told us. "The IIoT reduces risk while increasing efficiency, and there are not many technologies that do both of those at the same time."
Plants have been gaining efficiencies from network connectivity for two decades. What's new is the Internet aspect, which allows for a much wider and deeper network. "Some industries are already driving value now from IIoT connectivity. It's been around for a long time on the industrial level, so it's not a new concept," said Puig. "The greater value comes when you move forward to the aggregate of the entire network of sensors. That value is not there yet."
Whether it's a zombie apocalypse, a weather disaster, or simply a well-tuned plant, wireless network connectivity is gaining in importance, according to Cambium Networks. It's not everywhere yet, it's not fully developed yet; it's not a plug-and-play system yet, but Puig believes it's coming. "It is in place in some industries, but it's not turn-key yet. We need to move it to a Google analytics of the IoT sector so that it's easy to deal with, and some start-ups are trying to do that now."
Rob Spiegel has covered automation and control for 15 years, 12 of them for Design News. Other topics he has covered include supply chain technology, alternative energy, and cyber security. For 10 years he was owner and publisher of the food magazine Chile Pepper.