Instrumenting manufacturing equipment with sensors is an old and trusted practice used by everyone who has an interest in maintaining productivity. Downtime, when equipment has to be taken offline for maintenance or repair, is costly and cumbersome for manufacturers, often interrupting entire production processes.
Subsequently, the run-to-failure, colloquially known as the "if it ain't broke, don't fix it" model of maintenance, was quickly replaced by preventative maintenance, using the mean-time-to-failure (MTTF) model to schedule upkeep. However, the MTTF model wasn't particularly effective, causing operators to take machinery offline for upkeep when it was still perfectly functional while missing events that caused equipment to break and require repair outside regular maintenance schedules. That's where predictive maintenance, also known as condition-based monitoring, comes in, examining changes in equipment condition to predict potential failures.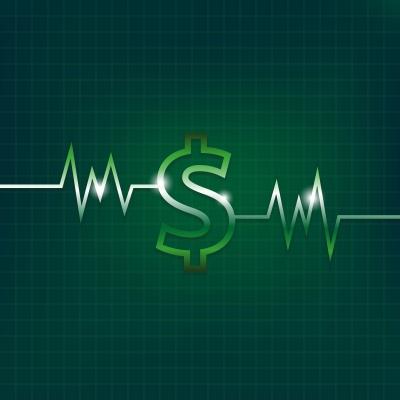 In the 1950s, the first vibration meters measured the overall vibration of a machine; shortly thereafter, tunable analog filters helped to discriminate frequency components, allowing a more qualitative analysis to the traditional method of "hey, that machine doesn't sound right" –- which up to that point had essentially been the status quo. Sensor technology continued to advance with acoustic, magnetic, resistive, piezoelectric, capacitive, photoelectric, and thermal modules, all of which became important tools in machine health diagnostics.
Given that sensor technology has been around for the better part of 60 years, why is there currently so much hype and discussion around predictive maintenance? It is the result of the Internet of Things revolution, and if we look at the industrial Internet as the physical network used by industries to monitor, analyze, and act on data collected throughout their processes and environments, we can explore how connectivity and sensor innovation is driving a new era of manufacturing capability. We've moved from instrumenting individual pieces of equipment with sensor arrays for tracking their operation to connecting entire production lines to the Internet to understand the production processes in the broader context of time and resource efficiency.
Sensors, which have long had a home in the manufacturing realm, are now playing an increasingly important role in creating more efficient, productive, and safety-oriented manufacturing. But beyond that, what's most exciting is that sensors for preventative maintenance now go well beyond manufacturing, expanding into monitoring of critical infrastructure, medical imaging systems, jet engines, power lines, oil and gas drilling rigs –- the list and applications are essentially endless.
READ MORE AUTOMATION & MOTION CONTROL ARTICLES ON DESIGN NEWS:
Connecting sensors and sensor data to access predictive analytics will allow end users to capitalize on the advancements in machine learning to develop more robust predictive maintenance schedules. It's important to note that adding connectivity is only as valuable as the data and insight gained from those connections. Connecting devices for the sake of it rarely leads to valuable insight, so it's important to maintain a strong connection between the data you're collecting and the insight you're attempting to extract from it.
There is no magical solution today; adding sensors to every piece of equipment and automation device and connecting them to the Internet will not lead to groundbreaking insights about production processes. Instead, we will see a slow but steady stream of progress wherein sensor innovation -– better, faster, and cheaper sensors -– feed data into analytics systems that will provide more accurate feedback and monitoring. Slow and steady progress should not be discouraging, because that progress can lead to huge savings –- like the offshore oil rig operator that uses GE's connected solutions and was able to save $7.5 million in lost production by replacing a part proactively.
We can thus look forward to a future of cost savings, safer industries, and averted catastrophes thanks to the insight we will gain from connected sensors.
Maryanna Saenko will present "The Next Generation of Intelligent Sensors for Better Visualization," part of the educational conference program at Pacific Design & Manufacturing at the Anaheim Convention Center, Feb. 9-11, a Design News event and the West Coast's most comprehensive design and manufacturing trade show of the year. Register here.
[image via kittijaroon at FreeDigitalPhotos.net]
Maryanna Saenko is an analyst at Lux Research who leads the Autonomous Systems 2.0 service. She covers technological and market developments in Autonomous Systems, including autonomous vehicles, robotics, unmanned aerial vehicles, and artificial intelligence. Prior to joining Lux Research, Saenko worked as a senior research associate at Cabot Corp. and a research engineer at FerroSolutions Inc. She graduated from Carnegie Mellon University with a M.S. in Materials Science and Engineering and a B.S. in both Biomedical Engineering and Materials Science and Engineering.
Like reading Design News? Then have our content delivered to your inbox every day by registering with DesignNews.com and signing up for Design News Daily plus our other e-newsletters. Register here!