Robotics, once found primarily in large automotive manufacturing facilities, are broadening their appeal, particularly in Asia. A new research report by Technavio entitled, "Industrial Robotics Market in APAC 2016-2020" has found that the industrial robotics market in the Asia-Pacific region (APAC) is expected to grow at a compound annual growth rate (CAGR) of almost 9 percent during While much of the growth can be attributed to China's growing automotive manufacturing base, there is evidence of growth and changing trends in other areas of industrial robotics, including food and beverage, industrial machinery, materials handling, electronics and semiconductor manufacturing and oil and gas.
Technological advancements that have improved the precision and quality of robotics are another driver of the growth. Today, robotic equipment can do things it couldn't just a few years ago – working safely near humans is one of those things – and smaller organizations with less access to capital are finally beginning to afford robotics. Robotic vision, gripper, and tooling advancements have also made robotic technology more practical for a wider variety of companies than simply auto manufacturers.
Another factor is that today's robotic equipment is easier to retrofit into existing manufacturing facilities than it once used to be. Auto manufacturers had the money to custom-build facilities around robotics installations, but increasingly, this isn't necessary, according to Technavio analyst Bharath Kanniappan.
"The implementation of robotics in an established process line is much easier for the robot vendors and poses as an effective solution for the end-users," he told Design News. "The introduction of these robots in retrofit process lines finds a restriction in only the key processes and the allied processes are still handled by manual labor."
---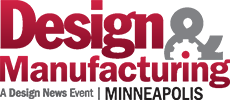 Your Plant. Smarter. Get informed on factory retrofitting, converging OT & IT, mastering cyber-physical transformation, predictive maintenance, 3DP in the factory, designing for maximum ROI and more in Industry 4.0: The Building Blocks of a Well-Oiled Smart Plant at Design & Manufacturing. Sept. 21-22, 2016 in Minneapolis. Register here for the event, hosted by Design News' parent company UBM.

---
Complete robotics solutions on a large scale are growing, as well, thanks to the rise of "smart factories." These "greenfield" solutions carry large price tags, so they will continue to be an important focus for robotics manufacturers.
For smaller companies, however, part of the attraction is not only lower price tags, but better support from robotics companies, according to Kanniappan. This also provides better income streams for vendors.
"In addition to the sales of solutions, robot vendors are also concentrating on the various after-market services like training, 24/7 support both in terms of service and spares, and operations and maintenance," he said. "This has radically influenced small and medium-sized end-users to adopt robotic solutions in their facilities. In addition to the support, the products also feature user-friendly support to the end-users in terms of operation and maintenance."
Today, interfaces are easier, and the expertise level is quite a bit lower than in previous generations of industrial robotic equipment, which makes it less daunting for smaller organizations or companies with little experience with the technology. Robotics is also being seen as a way to keep company environmental standards high: simply put, robots don't cause accidents with dangerous materials the way humans can. Compared to human labor for some processes, robots are more cost-effective, efficient, and instrumental in the prevention of spillage and major disasters without exposing human resources to occupational hazards.
For this reason, Technavio expects growth to be particularly brisk in the materials handling sector.
"Material handling and welding robotics are the base solutions offered to key end-user sectors," Kanniappan told Design News. "This is mainly due the advantage that can be gained by the implementation of robotic solutions in these areas and the quantifiable output that can be showcased to the end-users on return on investment."
The industry still faces challenges, of course, which are largely centered on a lack of capital in smaller manufacturing companies as well as the old problem of systems integration, particularly as end users expect robots to do more than one task – a concept known as "single-robot-multiple-solutions" -- which is a key element in bringing down costs and raising ROI. Smaller companies simply can't afford a robotic solution that accomplishes only one thing.
"Integration of solutions and applications into a single robotic system is the need of the hour in most of the end-user segments," said Kanniappan. "End-users are continuously looking to deploy single systems with multiple applications in their facilities, as this will increase the robot-output ratio and faster return on investments. Abiding by these requirements, vendors are forced to develop single-robot-multiple solutions in the APAC market."
Going forward, the robotics industry seems to be seeing the financial benefits of tailoring solutions more exclusively to industrial customers, which will make robot technology more appealing to companies and industries that never had a need for it before, or simply couldn't justify the purchase.
"The vendors are continuously working on the developing cost-effective solutions for small and medium scale sectors, and this is achieved by incorporating custom application-specific solutions," said Kanniappan. "With this strategy, major robot manufacturers have been able to achieve a price reduction of 2 to 4 percent year-over-year over the past two years."
Tracey Schelmetic graduated from Fairfield University in Fairfield, Conn., and began her long career as a technology and science writer and editor at Appleton & Lange, the now-defunct medical publishing arm of Simon & Schuster. Later, as the editorial director of telecom trade journal Customer Interaction Solutions (today Customer magazine) she became a well-recognized voice in the contact center industry. Today, she is a freelance writer specializing in manufacturing and technology, telecommunications, and enterprise software.
[Image source: Freedigitalphotos.net / jk1991]