The final release of the Field Device Integration (FDI) cross-protocol development IDE is a milestone for instrument and process automation manufacturers developing fieldbus solutions. This multi-year effort and resulting specification/toolset has now created a single common path for developing applications that combines the attributes of competing device integration technologies: EDDL and FDT/DTM.
"The magic of FDI is the ability to have a single approach to asset management, as opposed to having to choose," Carl Henning, deputy director at PI North America, told Design News recently. "It doesn't matter now because users get both in the package, and can start a development one way and still easily end up with FDI."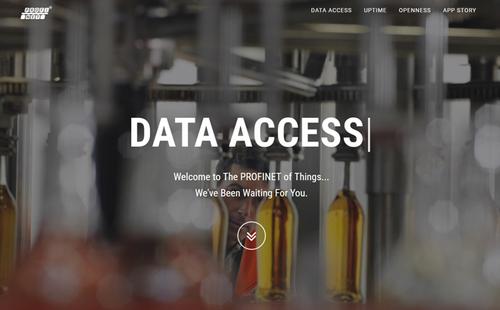 "From the host standpoint, the process is much simpler now," Henning added. "There's not a need to make a decision about which will be supported, or both approaches. It is a big improvement for the user."
The five major automation foundations including the FDT Group, Fieldbus Foundation, HART Communication Foundation, PROFIBUS & PROFINET International, and OPC Foundation have all been working together on the technology as part of the FDI Cooperation. The level of collaboration on this project demonstrates strong commitment to the joint development, motivated by the strong user interest in a uniform and practical integration technology for process automation.
Managing Intelligent Field Devices
The goal all along has been that FDI technology would provide a common solution for managing information of intelligent field devices for the tasks associated with all phases of their lifecycle: configuration, commissioning, diagnostics, and calibration. Different solutions for different devices would become a thing of the past, and replaced with a unified solution that addressed end user requirements across the spectrum.
To learn more about how FDI technology accomplishes this, one useful resource is a blog post by Neil Shah, ABB Control Technologies. Shah discusses how "a key objective of the specification is to combine the simplicity of the text-based DD technology with the flexibility of specialized Windows-based FDT features and complex graphical representation."
This article also delves into the key issues faced by users of device management tools and how FDI attempts to answer them, along with issues where FDI may fall short.
Transitioning to the New Toolset
After completion of work in the FDI Cooperation, the establishment of FDI technology in the market is the important next step. Key elements to promote the market penetration of FDI are the tools and components. Another element is the joint establishment of testing, certification, and registration rules. To ensure these goals in the long term, FieldComm Group and PI have signed a contract to continue their cooperation to support common development, maintenance, and deployment.
To support device manufacturers in integrating FDI into devices, an Integrated Development Environment (IDE) is available. It supports efficient development, testing, and generation of FDI Device Packages, as well as a low-overhead pass-through of existing EDDs in an FDI Device Package. It enables device manufacturers to create FDI Device Packages for PROFIBUS, PROFINET, Foundation Fieldbus, and HART devices using unified processes.
READ MORE AUTOMATION & CONTROL ARTICLES ON DESIGN NEWS:
Another important result for FDI is definition of an architecture for FDI host components that allows for uniform treatment of device integration packages in various FDI hosts. The implementation of such a component serves as a reference for host manufacturers implementing FDI in their tools.
Henning said FDI is new enough that users may still be scratching their heads on what it exactly is, and how to use it. But the key is that it doesn't matter what development path was used in the past, and developers can now be covered for both.
More information, along with the IDE and host component, can be obtained from the FieldComm or PI websites.
[image via PI North America] Al Presher is a veteran contributing writer for Design News, covering automation and control, motion control, power transmission, robotics, and fluid power.