Control engineers have been at the center of the move to networked factory automation and safety. But now with the Industrial Internet of Things (IIoT) ramping up, control and system engineers will increasingly find themselves together at the focal point of networking technology's move to the next and potentially much higher performance level.
We don't need to look long to see a daunting number of challenges, headlined by security requirements and the need to share information in a much broader way. And while some of the challenges of moving to an IIoT world will be driven by changes in the fundamentals of networking infrastructure, some of the solutions required will bring fundamental changes to machine control.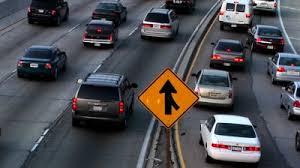 Eventually in the Industrial Internet of Things, machine control networks are going to have to merge with enterprise and plant supervisory networks, and all will need to play nicely.
Industrial Ethernet has been established in deterministic factory control applications in many industries for many years, so it's easy to overlook new IIoT-type developments. The IIoT will be bringing new networking technology into the factory, especially as more extensive big data-type initiatives take hold. Some experts have said that the first wave of applications will be at the supervisory level, and that control will be part of a second tier of adoption.
The Worlds of IT and OT Are Converging
In a recent white paper by the Industrial Internet Consortium, the authors talk about a "convergence vision" where the gap between operational and information technologies is bridged. The primary goal is the integration of data from sensors and plant-floor devices with control systems (particularly SCADA), middleware, and back-end IT systems.
There has been growing awareness that control engineering and IT personnel will need to work together in the future. Next-generation solutions will drive the practical elimination of data silos across areas of critical information. There's not a lot of doubt that cloud computing, the need for network functionality, and big data analytics are driving this convergence and transformative change.
READ MORE IIoT ARTICLES ON DESIGN NEWS:
Control networks at most companies have been deployed in isolation, apart from enterprise networks and other networks in their factories. Due to this segmentation, only select traffic has been allowed to run on control networks.
It seems that to achieve higher levels of connectivity and some of the objectives of the IIoT, this will need to change at some point. The challenges, of course, will include a new set of system integration and security issues but also new ways of thinking about how to implement machine control.
The Revolution Will Be An Evolution
Even though the IIoT has been on our radars for several years now, the revolution has been moving in slow motion, as technology infrastructure providers and manufacturing companies look at how they will use these new capabilities. In a feature article in the January 2016 issue of Design News on time-sensitive networking technology, we'll look at an industry coalition that is working on industrial networking standards and how machine control technology for the IIoT is moving ahead.
"What I am seeing now is the question of how industry will use these capabilities, and it is much more fragmented," said an official of that coalition, who will be revealed in the feature article. "There are dozens of protocols and various standards, and the issue is how the technology suppliers will come together and agree on how we will use the foundation. The goal is that we will all live together, as opposed to operating as separate fiefdoms," he said.
The heavy lifting in 2016 will be getting all the pieces to come together, and getting different industry groups to agree on "sharing the wire" and new services in appropriate ways. There is technical work to be done, to be sure, but an important issue now is whether the groups can see eye to eye on common goals and establish a new focus on what needs to be accomplished.
Al Presher is a veteran contributing writer for Design News, covering automation and control, motion control, power transmission, robotics, and fluid power.
Like reading Design News? Then have our content delivered to your inbox every day by registering with DesignNews.com and signing up for Design News Daily plus our other e-newsletters. Register here!

Design engineers and professionals, the West Coast's most important design, innovation, and manufacturing event, Pacific Design & Manufacturing, is taking place in Anaheim, Feb. 9-11, 2016. A Design News event, Pacific Design & Manufacturing is your chance to meet qualified suppliers, get hands-on access to the latest technologies, be informed from a world-class conference program, and expand your network. (You might even meet a Design News editor.) Learn more about Pacific Design & Manufacturing here.