We've given you our take on the technologies that made the big time in 2015 -- now here's what we think will have significant growth and impact on the engineering and design space in 2016.
As a Design News contributor, I chose these technologies because they seem to be some of the most promising and varied to play a key role in engineering next year. From developments in electronics to materials to robotics, these are some of the technologies I believe will make a difference in the field as the source of innovation for design and engineering projects globally.
Once again, we want to hear from our readers, too, about which technologies they think will have a major impact on engineering in 2016. So feel free to leave your additions to our list in the comments, and happy new year!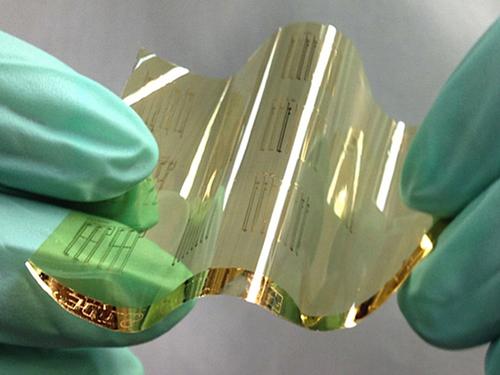 With electronics already becoming smaller and thinner, flexibility is the next phase of evolution for a wide range of devices. Enter printed and flexible electronics, which will see significant growth in 2016 on its way to becoming a $69 billion market by 2026, according to IDTechEx. Printed electronics, sometimes known as organic electronics, are created via traditional printing methods -- such as screen printing, offset lithography, and inkjet -- to create electric devices on various substrates. The resulting devices are uber-thin and can literally bend, and are suited for use in the next generation of flexible devices, thin-film photovoltaics, more user-friendly medical devices, and wearables that require small, flexible sensors.
(Source: Stanford University)
Elizabeth Montalbano is a freelance writer who has written about technology and culture for more than 15 years. She has lived and worked as a professional journalist in Phoenix, San Francisco, and New York City. In her free time she enjoys surfing, traveling, music, yoga, and cooking. She currently resides in a village on the southwest coast of Portugal.
Like reading Design News? Then have our content delivered to your inbox every day by registering with DesignNews.com and signing up for Design News Daily plus our other e-newsletters. Register here!

Design engineers and professionals, the West Coast's most important design, innovation, and manufacturing event, Pacific Design & Manufacturing, is taking place in Anaheim, Feb. 9-11, 2016. A Design News event, Pacific Design & Manufacturing is your chance to meet qualified suppliers, get hands-on access to the latest technologies, be informed from a world-class conference program, and expand your network. (You might even meet a Design News editor.) Learn more about Pacific Design & Manufacturing here.