Every year the Consumer Electronics Show (CES) gives us a barometer on what trends we can expect for the coming year in technology. The heat around 3D printing shows no sign of dying down anytime soon. CTA Research –- the organization behind CES -– is predicting that sales of 3D printers will generate $152 million in revenue in the US alone in 2016. As more and more companies enter the market and consumer 3D printers become more affordable, we're seeing not only a plethora of new brands on the market, but also some promising ideas around printing new materials -- everything can't be made of polyactide (PLA) plastic after all –- including food.
The 3D Printing Marketplace at CES 2016 featured 65 exhibitors this year and it was hard to comb through all of the product offerings, but we've narrowed it down to five of our favorites.
Click the image below to see a slideshow of some of the coolest 3D printers coming out of CES 2016.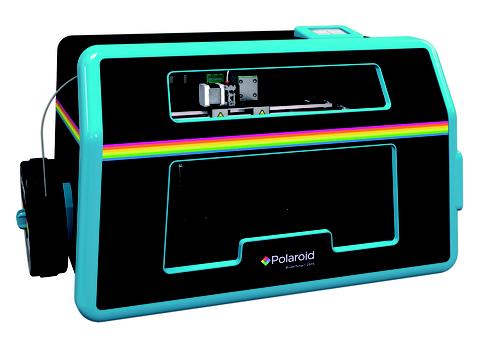 Talk about a company making a pivot. Polaroid (yes, that Polaroid) in partnership with UK-based inkjet cartridge manufacturer EBP, unveiled its ModelSmart 250S consumer 3D printer at CES 2016. The ModelSmart 250S is a single extruder printer with a printer speed that can be set between 20 mm/s and 100 mm/s. It prints nine colors of PLA filament (pink, blue, green, yellow, orange, lime, black, white, silver) and wood, and has a vertical resolution of 50-350 microns. It even has a nice retro Polaroid look to it. In a press statement, Scott W. Hardy, president and CEO of Polaroid said, "Just as the first Polaroid Land camera enabled people to watch a picture instantly develop, our relationship with EBP will allow us to bring the magic of creating an object right before your eyes to consumers across Europe." Polaroid's 3D printer will be available in Europe later this year.
(Source: Polaroid)
READ MORE ARTICLES ON 3D PRINTING:
Chris Wiltz is the managing editor of Design News.
Like reading Design News? Then have our content delivered to your inbox every day by registering with DesignNews.com and signing up for Design News Daily plus our other e-newsletters. Register here!

Design engineers and professionals, the West Coast's most important design, innovation, and manufacturing event, Pacific Design & Manufacturing, is taking place in Anaheim, Feb. 9-11, 2016. A Design News event, Pacific Design & Manufacturing is your chance to meet qualified suppliers, get hands-on access to the latest technologies, be informed from a world-class conference program, and expand your network. (You might even meet a Design News editor.) Learn more about Pacific Design & Manufacturing here.