In an upset that stunned the US and the world, Donald Trump crossed over to 289 electoral votes late last night, making him the 45th President of the United States. The news shook markets around the world, with the Dow Jones futures taking an 800-point drop before recovering about half the fall.
The stunning victory leaves a ton of questions about the future of manufacturing in the US. While Trump vowed to keep American manufacturing jobs, he offered little in the way of stated policy other than the promise to punish companies that sent manufacturing job outside the US.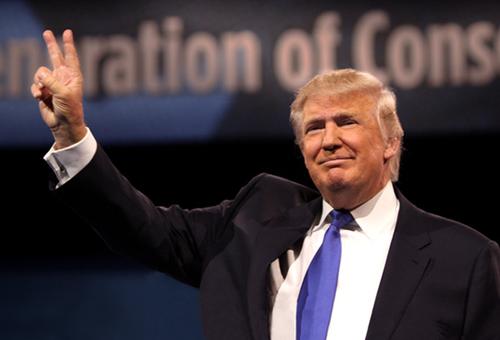 Trump's win prompts questions about trade that could directly affect US manufacturing. He promised to tear up trade deals, including the North American Free Trade Agreement (NAFTA), calling it "the worst trade agreement ever" during one of the debates. How that plays out is a big unknown.
The election results also call into question many US security agreements, including NATO. Trump has threatened to withdraw security agreements with NATO countries that fall behind on their required 2% of GDP investment in defense. The Mexican peso fell 13% on the news of the electoral victory. Russian President Vladimir Putin quickly praised Trump's win, saying Russia is "ready and wants to restore fully fledged relations with the US." This follows accusations from US security agencies that Russian hackers produced the WikiLeaks emails to damage Hillary Clinton's campaign.
---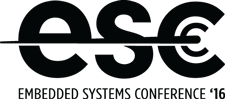 Securing the Internet of Things. Today's IoT devices are under increasing attack. Device manufacturers and embedded software designers must be vigilant if they are to provide a secure system for applications to do their work. Learn more about securing IoT devices and applications in the Connected Devices track at ESC Silicon Valley, Dec. 6-8, 2016 in San Jose, Calif. Register here for the event, hosted by Design News' parent company, UBM.

---
Trump's Aggressive Energy Policy
While it's difficult to predict how the Trump victory will affect American industry and manufacturing, his policies on energy are clear. He pledged to help coal workers. Their jobs have fallen from 67,000 in 2015 to 56,000 today mostly because of falling demand for coal, which has taken a double hit from EPA regulations and cheap natural gas. To help boost coal production, Trump plans to eliminate the moratorium on coal leasing and open shale energy exploration and production.
READ MORE ARTICLES ON ADVANCED MANUFACTURING:
Energy policies stated on Trump's website include a mix of rescinding White House executive orders that increased environmental regulations combined with encouraging onshore and offshore exploration.
Throughout the election process Trump has been vague about how his ideas translate into governmental policy. His website offers few concrete clues. The US voters and the entire world are about to learn a good deal more about the potential effects of a Trump administration. For now, much of it is a mystery.
[image via donaldjtrump.com]
Rob Spiegel has covered automation and control for 15 years, 12 of them for Design News. Other topics he has covered include supply chain technology, alternative energy, and cyber security. For 10 years he was owner and publisher of the food magazine Chile Pepper.