In this era of hyper-inflationary education costs, it's still possible to get an engineering degree for an annual tuition of less than $20,000.
Sure, one obvious way to do that is to go to your local state school. But some state schools don't offer engineering and others are highly selective. Worse, students who decide to matriculate out of state are met by exorbitant costs for non-residents.
Still, engineering students who are looking for a reasonably-priced out-of-state school aren't out of luck. Here, we've collected information on 13 schools with out-of-state tuitions ranging from zero to $20,000. From the service academies to the mega state schools, we offer a peek at colleges with prices that won't take a big bite out of your life savings.
---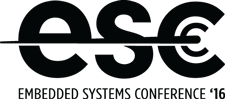 Design TechnologiesLearn more about electronics and security at ESC Silicon Valley. December 6-8, 2016 in San Jose. Register here for the event, hosted by Design News' parent company UBM.
---
READ MORE ABOUT ENGINEERING EDUCATION AT DESIGN NEWS:
Senior technical editor Chuck Murray has been writing about technology for 32 years. He joined Design News in 1987, and has covered electronics, automation, fluid power, and autos.