It's been years and years of Gadget Freaks. Design News launched its popular feature, Gadget Freak, more than a decade ago. Since then, we have posted nearly 300 original gadgets.
When we launched Gadget Freak, we didn't even present original gadgets. We searched the Internet and collect what we thought was cool. One was the first Apple iPhone, which we found quite amazing. That quickly exploded into something quite larger than a quirky gadget.
The Gadget Freaks we've presented here are the first original gadgets that we began to present in 2009. As you'll see in the slideshow (with links to each Gadget Freak presented), we started out with some very sophisticated devices. The goal was to offer something cool with sufficient instructions that would enable you to build it in your home shop.
Start the slideshow by clicking on the image below: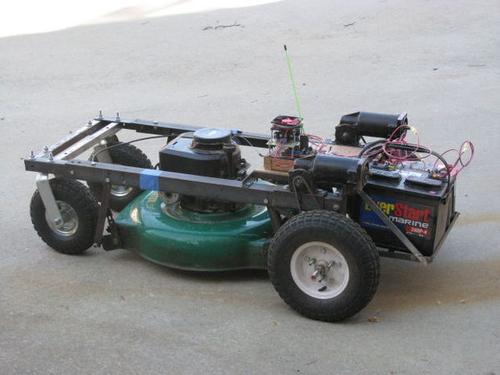 Check out the gadget that mows your lawn while you're in the hammock. Click here.
(Source: Design News)
Rob Spiegel has covered automation and control for 15 years, 12 of them for Design News. Other topics he has covered include supply chain technology, alternative energy, and cyber security. For 10 years he was owner and publisher of the food magazine Chile Pepper.
Like reading Design News? Then have our content delivered to your inbox every day by registering with DesignNews.com and signing up for Design News Daily plus our other e-newsletters. Register here!