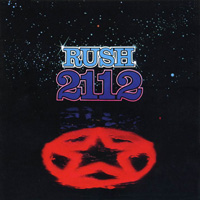 Actually, if you still own any LPs, don't drag them out for this gadget because it'll probably ruin them. However, it's still a pretty neat gizmo and if you can pick up some LPs from a garage or library sale you could make one like it and have some fun.
This column's gadget is a 45 record that comes shipped in a cardboard sleeve. That's only a little unusual. The thing that qualifies it to be mentioned in Gadget Freak is that the cardboard sleeve doubles as the player by attaching a pin to the sleeve, placing the needle in the groove, and turning the record on the spindle with a pencil. Be sure to watch the video of how it works.
It's a direct marketing piece sent out by an audio production company called GGPR. It was originally sent out in July of 2009, but for some reason recently ended up on Gizmodo and stirred up interest outside of the original target market.
It's interesting to me that this turned up when it did, because as it happens I just finished listening to an EconTalk podcast about the recording industry, and the changes it has gone through from the 70s to today. They talked a lot about the old days of vinyl, and the connection you forged with music from hanging out in Tower Records or Sound Warehouse shopping for records, and the multisensory experience it used to be to open up a newly purchased LP. I was surprised to hear the guest, Steve Meyer, say that vinyl is still a niche market and in fact is growing. Meyer is the marketer who turned Bob Seger from a Michigan regional act into a national act, and he has lots of interesting things to say about the industry and other well known acts.
On the GGPR blog many people have asked how to get their own 45 with cardboard player, and from the company replies it appears that you may be able to get one for asking.
Steve Ravet
EDN Gadgeteer