Smart Windows Generate Electricity
Smart Windows Generate Electricity
A new humidity sensor developed by researchers in South Korea changes the color of windows, allowing them to self-illuminate, and can be used to generate electricity.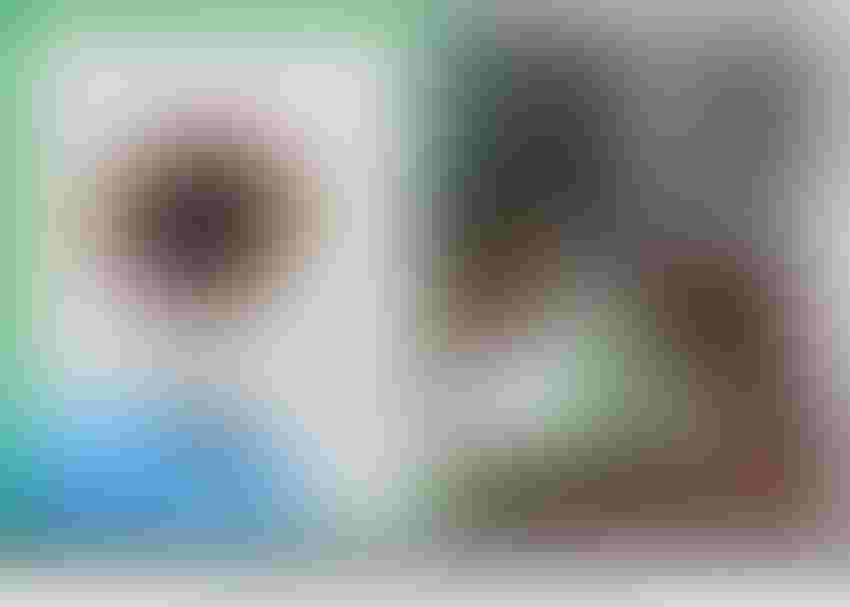 Researchers have already developed windows that change color depending on sunlight intensity, something that's being eyed for use to reduce energy consumption for buildings. Now, researchers in South Korea have developed a sensor that can change the color of windows depending on humidity in the environment to help adjust interior temperature or to illuminate on cloud days.
A joint team from Pohang University of Science and Technology (POSTECH) and the Korea Advanced Institute of Science and Technology (KAIST) developed the technology, which is powered by a variable color filer comprised of a metal-hydrogel-metal resonator structure using chitosan-based hydrogel.
The team combined this technology with solar cells to make a self-powering humidity sensor that also can convert light's energy into electricity, precluding the need for a battery.
A joint research team from POSTECH and Korea Advanced Institute of Science and Technology (KAIST) have developed a self-powering, color-changing humidity sensor that can be used to develop smart windows that can change colors depending on the external humidity, among other applications.
The sensor could have various uses, said Professor Junsuk Rho of the departments of mechanical and chemical engineering at POSTECH, who led the research.
On one hand, it can be used simply as a self-powered humidity sensor that can monitor environmental conditions in places that humans can't access, such as in a nuclear reactor.
But a more interesting use of the technology would be to "activate smart windows that change colors according to the level of external humidity," Rho said.
Wavelength Matters
In their research, the team worked with optical-sensor technologies — which use light to detect changes in the surroundings and convert them into digital signals — focusing, in particular, on the wavelength resonance phenomena called Fabri-Pero interference.
The principle states that optical waves can pass through an optical cavity only when they are in resonance with it, and can be applied in optical sensors created from multilayer thin films of metal-dielectric-metal.
Scientists already know that the resonance wavelength of transmitted light can be controlled using the thickness and refractive index of the dielectric layer. However, currently used metal-dielectric-metal resonators developed so far are not able to control the wavelengths of transmitted light once they are manufactured, researchers said. This has made them difficult to use in variable sensors like the one the team was working on.
To solve this problem, researchers experimented with materials and discovered that when the chitosan hydrogel is integrated with the metal-hydrogel-metal structure, it modifies the resonance wavelength of light-transmitted changes in real time depending on the humidity of the environment. This change occurs because the chitosan hydrogel expands and contracts as the humidity changes around it, Rho said.
Using this mechanism, the team developed a humidity sensor that can convert light's energy into electricity by combining a solar battery with a water variable wavelength filter made of metal-hydrogel-metal structured metamterial that changes resonance wavelength depending on the external humidity.
Researchers used this combination of materials to develop the humidity sensor based on a design principle to overlap the filter's resonance wavelength with the wavelength where the absorption of the solar cells changes rapidly. This enables the filter to change the amount of light absorption of solar cells depending on the amount of moisture to which it's exposed. It can also lead to electric changes that ultimately detect the surrounding humidity.
The team published a paper on their work in the journal Advanced Optical Materials.
Researchers cited a couple of advantages to their technology over typical humidity sensors. One is that they can work regardless of the type of light, functioning in natural, LED, or indoor light. The sensor also can be used to predict the level of humidity according to the color of the sensor's filter.
Elizabeth Montalbano is a freelance writer who has written about technology and culture for more than 20 years. She has lived and worked as a professional journalist in Phoenix, San Francisco and New York City. In her free time she enjoys surfing, traveling, music, yoga and cooking. She currently resides in a village on the southwest coast of Portugal.
Sign up for the Design News Daily newsletter.
You May Also Like
---
Sep 12, 2023
The Battery Show brings together engineers, business leaders, top-industry companies, and innovative thinkers to discover ground-breaking products and create powerful solutions for the future.
LEARN MORE