The 2015 Sensors Expo, held in Long Beach, Calif., has announced the winners of its annual "Best of Sensors Expo awards." In a ceremony held Wednesday, a panel of judges and experts from Sensors Magazine awarded 14 awards in two categories -- Application and Innovation -- to the most innovative sensor technologies as well as the best applications of sensor technology.
Click the slideshow below to view all of the winners. Which of these technologies do you find the most exciting? Let us know in the comments section below.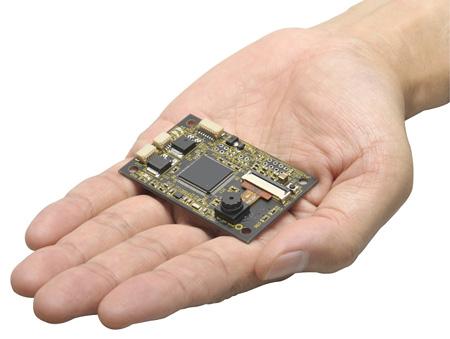 Omron's Human Vision Component (HVC) is an image sensing component that can be embedded in a variety of devices and equipment. Using 10 algorithms from Omron's OKAO vision sensing technology allows the HVC to recognize human conditions and intentions through ace recognition, estimation of facial expressions, age estimation, gaze estimation. (Source: Omron Electronic Components)
MORE FROM DESIGN NEWS: Nissan's Position Sensor Provides Wake-Up Call
Chris Wiltz is the Managing Editor of Design News
Design & Manufacturing Canada, the largest advanced design and manufacturing trade show serving Canada, will take place in Toronto, June 16-18, 2015. Learn more here.