Not long after we told you about Oak Ridge National Laboratory (ORNL) winning the Guinness World Record for the biggest 3D-printed piece, a British university says it's printed a part even larger than that one.
Cranfield University's part is a metal object 6 meters (19.68 ft) long and weighing 300 kg (662.38 lb). It's a double-sided spar made from aerospace-grade aluminum on the university's new 10-meter (32.8-ft) Wire + Arc Additive Manufacture (WAAM) metals 3D printer.
The UK's Cranfield University says it's made the world's biggest metal part fabricated using 3D printing. Masters of science students designed the huge demonstrator part, a double-sided spar made from aerospace-grade aluminum 6 meters (19.68 ft) long that weighs 300 kg (662.38 lb).
(Source: Cranfield University)
Guinness World Records gave the award to ORNL and partner Boeing for their 3D-printed trim and drill tool measuring 17.5 ft x 5.5 ft x 1.5 ft (5.33m x 1.68m x 0.46m). That piece now holds the world record for the largest solid 3D-printed item. Researchers at ORNL built the tool to be evaluated by Boeing for use in constructing the aircraft leader's 777X passenger jet, scheduled to begin production in 2017 and for first delivery in 2020.
The 777X will have newly designed, completely optimized, longer wings for maximizing fuel efficiency. In flight, its wingspan will measure 235 ft, 5 inches (71.8m), and on the ground, 212 ft, 8 inches (64.8m). The trim and drill tool will secure the plane's composite wing skin before assembly, during drilling and machining. The tool itself is also made of composites: carbon fiber and ABS thermoplastic materials.
---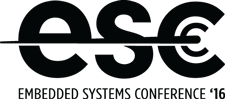 Designers & Innovators. Learn more about some of the latest designers and innovators and what they're up to at ESC Silicon Valley, Dec. 6-8, 2016 in San Jose, Calif. Register here for the event, hosted by Design News' parent company, UBM.
---
Cranfield University has been conducting research on WAAM technology for 10 years, according to an announcement for the WAAMMat consortium's 2016 Industry Day last June. The technology combines an electric arc as heat source and a wire as feedstock. Researchers have been investigating it as an additive manufacturing technology since the 1990s. They believe that WAAM is the best candidate additive manufacturing (AM) process for creating large-scale structural components, especially for aerospace applications, but also for parts built for the automotive, marine, oil & gas, and energy industries.
The university leads the WAAMMat consortium, which is made up of 13 other universities and 20 industry partners. Its additive manufacturing research has been headed by professor Stewart Williams, who is also director of the Welding Engineering and Laser Processing Centre.
Masters of science students designed the huge demonstrator part to try out the new machine's abilities, as well as for assessing what the challenges are in building such large-scale structures, which are typical of aerospace components. The team says it estimates that the WAAM process can make possible cost savings up to 70% compared to the traditional approach of machining parts from a solid block. It can also reduce lead times enormously, from over a year to just a few weeks. The team is upgrading the system so it can produce titanium parts.
According to recent research, mechanical properties of parts made with the WAAM system are better than those made with equivalent wrought alloys, and the researchers are working to qualify the process for large aerospace OEMs. Some of its members presented a paper describing the technology last year at Titanium Europe 2015.
Ann R. Thryft is senior technical editor, materials & assembly, for Design News. She's been writing about manufacturing- and electronics-related technologies for 29 years, covering manufacturing materials & processes, alternative energy, and robotics. In the past, she's also written about machine vision and all kinds of communications.