Virtual reality won't be going anywhere ... after it gets over a tough adoption period.
If there's a song that best describes how the last few months have faired for virtual reality it could probably be Banarama's "Cruel Summer." According to a recent report by VentureBeat, VR adoption among gamers is slowing drastically as evidence by a drastic decline in VR content purchases on Steam, the popular digital gaming distribution platform. According to a survey released by Valve, the company behind Steam, the number of new consumers on Steam with Oculus Rift headsets grew only 0.3% in July and 0.1% in August. The HTV Vive headset saw similar results showing 0.3% growth in July and remaining flat in August.
Valve estimates that of its 125 million active users only 0.10% own a Rift and 0.18% own a Vive.
What makes summer 2016 such an important milestone for VR is that July and August were the first months in which the headsets, as well as a number of desktops computer systems optimized for VR, have been readily available to consumers. However, the numbers suggest now that all of the early adopters are on board, more typical consumers aren't ready to purchase VR equipment just yet. And all of this while VR/AR M&A advisor Digi-Capital forecasts VR to reach $30 billion revenue and AR to reach $90 billion revenue by 2020.
Some of the forces behind this lack of rapid adoption should be obvious to any financially conservative individual. An Oculus Rift or HTV Vive will run you about $600 and $800 respectively for the headset alone. Couple this with a brand new VR-ready desktop, with prices ranging from about $1,500 to as high as $5,000 for consumers and you have a pretty heft price tag attached to a technology that is far from ubiquitous at this stage.
Where is VR Headed?
But that still hasn't stopped companies from being optimistic about the technology and its future. Companies like Dell have launched VR-ready PCs for both personal and enterprise use. DIY sites like Newegg offer guides as well as components to help enthusiasts build their own VR setups. And speciality retailers like GigaParts are offering their own lines of high-end VR-ready products.
"I honestly think no one can say where [VR] is going go," famed video game developer Charles Carter, told Design News. " I can see the applications for it, but judging the popularity is going to be difficult."
Charles "Chuck" Carter has worked in the gaming industry for decades. He was a key creator behind the seminal puzzle game Myst and has worked on a number of other popular franchises including Command and Conquer, Red Alert, and Marvel Ultimate Alliance 2. Carter currently divides his time as an illustrator working with NASA and as the founder of his own independent gaming company – Eagre Games.
---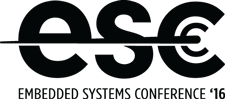 Virtual Reality's New Game. Come hear Chuck Carter, who helped create Myst and 26 other video games, talk about "Playing a New Game: VR challenges and opportunities" in his keynote at the Embedded Systems Conference, Sept. 21-22, 2016 in Minneapolis. Register here for the event, hosted by Design News' parent company, UBM.

---
Eagre Games is currently working on its flagship title, Zed, a VR-compatible puzzle game, similar to Myst, that takes place in a dream-like fantasy world. Carter believes the true potential of VR, both in entertainment and enterprise applications has yet to be tapped, but that it will be gaming that leads the way both in terms of adoption and technological advancement.
In his work with NASA as well as organizations like Caltech and JPL, Carter interacts with a lot of scientists and engineers who he said are very excited about VR – particularly for its simulation capabilities. NASA, for example, is using VR to create simulated Mars environments using images captured by the Mars rover – allowing VR users to virtually walk on the planet's surface long before any astronauts actually will.  
Carter said applications like these, that are experiential and immersive, will be the main force driving VR in the future. Non-violent, story-based games like Carter's own Myst have shown to have a large market. And the success of recent indie games like Dear Esther, less of a game per se than a narrative story that unfolds as the player freely explores the game world, are showing that players are hungry for strong narratives and experiences, even in a market dominated by first-person shooters and fighting games that often have few to no story elements.
"Anecdotally, I hear people talk about the Assassin's Creed series, there's a story there and really rich historical environments," Carter says, referring to the popular franchise in which players travel back in time (the Crusades, the Renaissance, French Revolution, and Victorian England have all been settings used in the games) to explore large, open world environments. "I've heard of people buying the [Assassin's Creed] games just to explore these cities," Carter said. "People are buying the game to explore as well as to get into the fights and all that."