Product manufacturers are starting to bring customer data into the design environment to improve their products. Direct feedback from users can be invaluable for improving products and making them more competitive. Much of this "big data" from customers is managed in the product design software tools. In an interesting twist, design software producer SolidWorks, a Dassault Systemes company, is using big data from its customers to improve the design tools themselves.
SolidWorks started gathering customer data before it was cool. The company is now analyzing this big data to see how its design tools can be improved. "Since 2000, we've given our customers the opportunity to opt in and let us track how they're using our products," Rick Chin, former director of product innovation for SolidWorks, told Design News. "We can see what commands they're invoking, how long their sessions last, and what hardware is involved. But we're not allowed to identify which people we're actually receiving data from."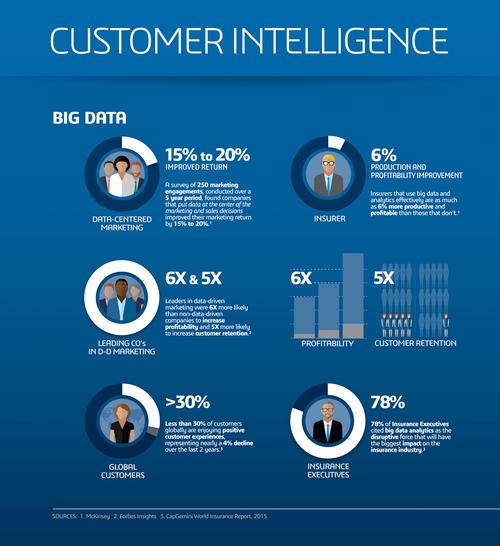 It's only recently that SolidWorks decided to analyze its customer data to see how its products were actually being used. "Last fall we decided to take a step back and take a comprehensive look at the data we've collected and figure out some big things," Chin told us. "We created customer segmentation, and we started cleaning the data so we could start analyzing it. We had 1 terabytes of data and we were looking at a collection of 150,000 sessions per day. That gave us a good idea how our products were being used."
[Learn more about big data and connect with CAD companies at Design & Manufacturing New England, April 13-14]
In order to make sure they understood the data they were receiving, SolidWorks checked in with users to see if the assumptions they reached from the data were correct. "To complement the data, we talked with customers. What we wanted was something actionable, not just interesting," said Chin. "We wanted to see if we could come up with new functionality based on user data and customer interviews."
One of the biggest "ah-ha" moments that came from analyzing the data was that customers were using only a limited spectrum of SolidWork's capabilities. "We have a mature comprehensive product that is used in many industries. We discovered that users would find one aspect of the product that they needed and then quit exploring the product," said Chin.
We all know that we're not fully utilizing all of the available software tools on our computers. SolidWorks discovered that was true of its own customers. "Our customers use our CAD product the same way people use Word. They just use a small section of what they need," said Chin. "We're trying to uncover aspects of the product that users are unaware of, and then let them know so we can increase the value of the product. For our customer, it's like getting something for nothing."
READ MORE ARTICLES ON BIG DATA FOR PRODUCT DESIGN:
SolidWorks decided to reach out to its customers to educate them on what they were overlooking. "It's valuable to find out what people are not using. We're taking these insights and building a Web interface to help our product team inform our customers about what capabilities they haven't been using," said Chin. "It wakes everybody up to the value of the product." He also noted that if there were parts of the product that users didn't care to utilize, SolidWorks could stop supporting those parts.
SolidWorks collected data for close to 15 years before analyzing it. Chin believes this is a common story. "This analysis was the first time we've looked at the data. Many companies gather data with the idea that it's valuable, but they don't look at it," he said. "This is the first time we've actually looked at our data."
[image via SolidWorks]
Rob Spiegel has covered automation and control for 15 years, 12 of them for Design News. Other topics he has covered include supply chain technology, alternative energy, and cyber security. For 10 years he was owner and publisher of the food magazine Chile Pepper.