The real world isn't what it used to be when it comes to testing. Simulation has created a world of new product testing that puts products through scenarios that cannot be duplicated by prototypes in the real world. Instead of just testing an actual part physically, simulation can test an entire complex product – like a car – and see how each part performs in conjunction with the entire product – a form of accurate testing that can't be done in the real world.
The exception is with composites and some 3D-printed parts. There is not enough data on the new materials and 3D-printed shapes to provide accurate simulation. That's temporary, however. The data from the physical testing of composites and 3D shapes are getting fed into simulation programs so those programs can begin to include new materials and shapes into the digital world of simulation.
Simulation at the Center of the Design Process
Simulation used to be a side function, something done after preliminary design to see how the product performs in the real world. Simulation has moved to the center of the process so the product's performance can be evaluated as it is being designed.
"Simulation has become an entire part of the design process, saving development time, reducing physical prototyping cost, and improving the quality of the product," said Nicolas Tillet, SolidWorks manager at Dassault Systemes. "Additionally, by saving development time through simulation, the design team can spend more time innovating."
With simulation in the hands of the design team, a wider range of different digital versions of the product can be created and tested, making simulation part of the design process itself.
"With the simulation model, once you invest in it, you can try different scenarios. You can simulate driving up the hill pulling a trailer and see how much the engine heats up," said Stephen Ferguson, product marketing director at CD-adapco. "In simulation, you're not simulating the test bed, you're simulating the real world."
The idea of putting more emphasis on testing digital versions of the product – rather than costly physical prototypes – is new to product design. "I've been working in the industry 25 years, and it's only in the last two or three years that simulation has been replacing physical prototypes," said Ferguson. "It's an economic necessity, because building physical cars is more expensive. It lets people design better products in less time, and that's happening in auto and aerospace."
Simulating the Whole Thing, Not Just the Part
One of the significant advantages of simulation is the ability to see how different structures behave as part of the whole assembly project.
"It used to be that fluid and structures were handled differently by different people, but in order to solve difficult engineering problems, you have to do it all at once," said Ferguson. "Any fluid flow problem flows around things, and that involves interaction with solids. So we simulate the entire problem, not just parts of it."
---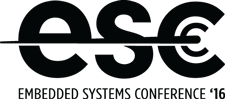 Securing the Internet of Things. Today's IoT devices are under increasing attack. Device manufacturers and embedded software designers must be vigilant if they are to provide a secure system for applications to do their work. Learn more about securing IoT devices and applications in the Connected Devices track at ESC Silicon Valley. December 6-8, 2016 in San Jose. Register here for the event, hosted by Design News' parent company UBM.
---
Another major change in the way simulation is functioning in design is the ability to change a part and then see how it functions within the entire assembly, even the finished product.
"Daimler is simulating all of the car, not just some assemblies. They show the flow around the car, by the engine, and into the cabin to see on how it affects the air conditioning," said Ferguson. "You can do each simulation separately, but then you just get a degree of approximation. So it makes sense to simulate all of the car."
Data from the Field and Everywhere
With products becoming more complex – for one, everything now has electronics – the simulation has to include a wide range of physics.
"What we're seeing is the complexity of products, with electrical behaviors and electronics," said Ravi Shankar, who works with simulation product marketing at Siemens PLM. "That's leading to need for a multi physics and not just single discipline."
The New World of Composites and 3D Shapes
The kink in the simulation process is new materials and new shapes created by 3D printing. Since there is no depth of data on how these materials and shapes perform, they still have to be tested in the real world.
"There are opportunities to replace the real world with simulation. It's less expensive and gives you accurate results," said Shankar. "Yet with the introduction of new materials and new techniques for joining new materials together and new manufacturing capabilities like additive manufacturing, the tools and materials are seeing quite a few changes. The impact is that companies may in some instances require more physical testing, and that testing will provide data for the simulation."
The results of real-world testing of new materials and shapes can be fed into simulation for future digital testing.
"When you start to deal with these more exotic materials, you are in effect designing the material at the same time you're designing the part. With traditional materials, they're consistent throughout. With the new materials you have to see its properties in different modeling," said Patrick Farrell, senior marketing manager for simulation and test solutions at Siemens PLM. "Same with additive manufacturing. It opens up the possibilities for creating shapes that were not possible with other manufacturing. On the testing side, you may have to do more base-level testing to make sure it's what you expect in the manufacturing process."
Collaborating with Simulation and Integrating It into Design
Simulation also makes it easier for collaborating teams to enter the design process.
"Allowing departments such as manufacturing, sales, and even marketing, to test the effect of a new product requirement before initiating a design iteration relieves the design team of repetitive tasks performed on previously validated numerical models," said Valerio Marra, marketing director at COMSOL. "Instead of shifting their focus from current projects, design engineers can let their colleagues run an app and perform analysis on their own and then suggest a design change based on simulation results."
Integrating simulation with design tools has also been part of the move toward bringing simulation into the heart of the design process. "Integration between different design applications and tools is important going forward," said Shankar. "Simulation needs to be linked with a data center backbone, so if anything changes at any point, everyone is notified and you don't have to switch from application to application."
Rob Spiegel has covered automation and control for 15 years, 12 of them for Design News. Other topics he has covered include supply chain technology, alternative energy, and cyber security. For 10 years he was owner and publisher of the food magazine Chile Pepper.