Virtual reality (VR) and augmented reality (AR) have only just begun to penetrate the consumer market, but researchers are already asking themselves, "what's next?" and looking for new applications and ways to improve these technologies to make them more immersive, interactive, and able to enrich other existing technologies.
SIGGRAPH, the annual conference for computer graphics and interactive technologies, featured a number of emerging technologies that aim to "blur the boundaries between art and science, and transform social assumptions," according to the conference website. Working across various disciplines, researchers all over the world are working to explore new ways of making technology, art, and science into a more interactive, human-friendly experience.
Click the image below to view a slideshow of some of the most exciting emerging interactive technologies being developed today.
READ MORE ARTICLES ON VIRTUAL AND AUGMENTED REALITY:
---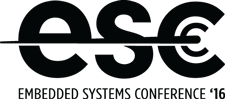 Virtual Reality's New Game. Come hear Chuck Carter, who helped create Myst and 26 other video games, talk about "Playing a New Game: VR challenges and opportunities" in his keynote at the Embedded Systems Conference. Sept. 21-22, 2016 in Minneapolis. Register here for the event, hosted by Design News' parent company UBM.

---
Chris Wiltz is the Managing Editor of Design News.