Pokemon Go blasted on the scene seemingly out of nowhere. In less than three weeks the augmented reality (AR) game became the biggest game ever, surpassing Candy Crush with more than 20 million North American users per day. With Pokemon Go, AR may have finally reached sufficient velocity for takeoff.
Go out to any of your town's landmarks and you'll see young adults at all times of day and night holding their smartphones two feet from their face with one hand. They're not texting. Pokemon Go is expected to soon surpass Twitter and Google Maps as a most-used app. Just wait till it's released in Japan.
The game was developed by Google spinoff, Niantic, using Nintendo's Pokemon characters. Niantic had been running the AR game Ingress as a niche play for years. Both companies saw their stock prices spike since the launch. The lure of the game is that you interact with Pokemon characters in real environments using a smartphone cameras and GPS technology.
We turned to collaboration design firm for guidance on what's behind this consumer explosion and what it means for the future of AR. "When we look at Pokemon Go, we see massive adoption of augmented reality," Brent Sanders, CEO of collaborative design firm Fulton Works, told Design News. "We're finally see a strong brand that will drive the acceptance of AR for worldwide use. A lot of people knew about AR, and companies have tried for a long time to get it adopted, but until now, they haven't been able to get that adoption."
---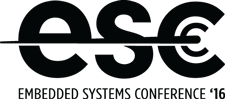 Virtual Reality's New Game. Come hear illustrator and animator Chuck Carter, who helped create Myst and 26 other video games, talk about VR challenges in his keynote "Playing a New Game: VR challenges and opportunities" at the Embedded Systems Conference. Sept. 21-22, 2016 in Minneapolis. Register here for the event, hosted by Design News' parent company UBM.

---
Sanders believes this is the turning point for AR. Pokemon Go has completely leveled the consumer barrier to AR. "Without a doubt this is the beginning of a tipping point. There is a product design matrix for acceptance: happiness, retention, how deviant it is to use the product," said Sanders. "First users are deviant. Then people begin to say, 'Hey this is normal behavior.' Pokemon makes it much more normal. It will bring more ideas into AR. We've been waiting for this for almost a decade."
Pokemon as the Gateway Drug
The game is instantly accessible, yet it's also new. It takes the extraordinary qualities of AR and makes them familiar, while taking common technology such as the smartphone camera and GPS and making them magical. "I grew up with Pokemon, so I get it. I think what interests people is the familiarity of the subject matter, and they get to use it in real life settings," Drew Gliever, senior graphic designer at Fulton Works told Design News. "The familiarity opened the door. You're using your camera and interacting with your environment. Plus, you can go anywhere and use it."
READ MORE ARTICLES ON AUGMENTED REALITY:
The next step from AR is virtual reality (VR). Pokemon Go may lead consumers into a willingness to enter VR. "The AR component is the gateway drug to the VR world. The adoption of an AR game is less of a stretch than a VR world where everyone is interacting in virtual reality," said Gliever. "This is a step toward VR. With Pokemon Go, suddenly people don't think it's weird to look into their phone and see another world. I'm excited to see what's next. It's like artificial intelligence. It could be evil. I don't know."
Out of nowhere, AR has become wildly popular. Pokemon Go will likely be followed by a watershed for consumer AR products. "What's exciting to me is to see what's next now that people understand that this works," said Sanders. "Yet I have mixed feelings of excitement and fear. When I say fear, it's about whether advertising will invade AR and how it will affect privacy."
Rob Spiegel has covered automation and control for 15 years, 12 of them for Design News. Other topics he has covered include supply chain technology, alternative energy, and cyber security. For 10 years he was owner and publisher of the food magazine Chile Pepper.