Lots of nanomaterials technology focuses on making new materials by tweaking them at the nanoscale or below. But adding 3D printing to the mix makes it possible to create nanostructures. And using simulation to guide the drafting process can speed things up, reduce errors, and even make it possible to scale up the structures, as well as the materials.
Researchers at the Department of Energy's Oak Ridge National Laboratory (ORNL) recognized that designing nanoscale structures for 3D printing is way, way tougher than designing structures that will be 3D printed at the macroscale. One way nanoscale 3D printing is typically done is by using focused electron beam induced deposition (FEBID). This is one of the few ways to accomplish direct-write synthesis of free-standing 3D nanostructures. But this method is limited in its ability to produce complex structures larger than a few nanometers, and it's laborious and error-prone.
Working with scientists at the University of Tennessee and the Graz University of Technology in Austria, the ORNL team developed a drafting process guided by simulation that integrates the design and construction of 3D-printed nanostuctures. 3D simulation guides the electron beam and can reproduce complex lattices and meshes, from 1 micron down to 10 nanometers in size.
---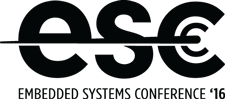 3D Printing's Brave New World. Ann Thryft will lead a panel discussion on one of the hottest topics in manufacturing: 3D printing. Come hear "3D Printing: The Brave New World of Manufacturing" at the Embedded Systems Conference, Sept. 21-22, 2016 in Minneapolis. Register here for the event, hosted by Design News' parent company, UBM.

---
The model can predict deposition patterns on the material's surface, and can be used to visualize an experimental design's final structure. "In its simplest form, once we know the emission profile of those secondary electrons we don't want, we can design around them," said team leader Jason Fowlkes, a research staff member at ORNL's Center for Nanophase Materials Sciences.
Other nanofabrication methods may be faster, but FEBID is the only process that can produce highly accurate 3D nanostructures, Fowlkes said. Previously, researchers had to use trial-and-error methods and adjust build parameters by hand. This made designing and fabricating simple architectures such as vertical or curving nanowires possible, but more complex 3D shapes were out of the question.
READ MORE ARTICLES ON 3D PRINTING:
The team's next steps are to focus on purifying the structures completely from carbon contamination during construction. This will be done using a laser plus water or oxygen to flush residual carbon out of the structure after removing it from the precursor. The simulation can incorporate the stresses caused by the carbon removal process, and anticipate the transformation in the final product.
The researchers described their work in an article in ACS Nano. The ORNL portion of this research was supported by the Center for Nanophase Material Sciences, a DOE Office of Science User Facility.
Ann R. Thryft is senior technical editor, materials & assembly, for Design News. She's been writing about manufacturing- and electronics-related technologies for 29 years, covering manufacturing materials & processes, alternative energy, and robotics. In the past, she's also written about machine vision and all kinds of communications.