Nearly half of all manufacturers are using antiquated tools to manage their suppliers, according to a new survey by PLM company Arena Solutions. The company conducted a cross-industry survey of 405 product companies, asking how they managed their bill of materials (BOM). In a surprising finding, the results revealed that nearly half (48.4%) of respondents are using either a spreadsheet (34.6%) or nothing at all (13.8%) to manage their BOM.
Arena executives expected to find a larger percentage of product companies would be using PLM or other automated, collaborative tools to connect with suppliers. "I was surprised by how large the numbers were," Kent Killmer, VP of marketing for Arena Solutions, told Design News. "Almost half were using nothing or Excel or a homebrew."
The survey results also demonstrated that while most respondents feel it is important to connect suppliers to the BOM, a significant number are not doing so. In another surprising result, the survey revealed that respondents (60%) understand the importance of connecting to suppliers; 26% said it is "important," 22% said it is "very important," and 12% said it is "absolutely critical" that suppliers be connected to the software that runs the BOM. Yet nearly half (47%) say that none of their suppliers are connected. Even among those who say it is "absolutely critical" to connect suppliers, 26% still do not have key suppliers connected.
---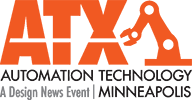 Your Data. Get It. Protect It. Practical information on embedding sensors in 3DP, automation & inventory control, big data as a diagnostic tool, cloud storage and security risks, and more in the Industry 4.0: Smart Strategies for Data Collection and Protection track at Automation Technology. Sept. 21-22, 2016 in Minneapolis. Register here for the event, hosted by Design News' parent company UBM.

---
Tools that connect suppliers to the manufacturer's BOM are not new. While the Internet has spurred those connections, the tools to manage suppliers and their parts have been around for decades. "PLM and ERP have been around since the 70s, yet some don't have either PLM or ERP," said Steve Chalgren, chief strategy officer at Arena Solutions. "They know they eventually will need to move to ERP and PLM."
Not having suppliers connected to the BOM can cause a number of thorny problems. Respondents admitted they were facing difficulties as a result of not have supplier connections. The problems they cited included: Revision control (44.8%), incidence of scrap and rework (44.8%), wrong parts ordered (52.1%), product delays (56.7%), and product quality issues (31.4%). "Even though these companies may be far from adoption, we found they had a general recognition of the problems of not having PLM," said Chalgren.
Given the problems resulting from the lack of supplier connection, it seems odd that companies had not solved the issue. The answer is they view the solution as too hard. Arena asked why they were not connecting to their suppliers and found that 71% of respondents indicated that the difficulty of connecting to suppliers prevents them from doing so. While difficulty was cited most often, respondents also noted the cost of licenses for suppliers and security concerns were additional impediments to adoption.
Arena conducted the survey to quantify the percentage of unconnected product companies, to find out how many companies were using old tools and to discover why. "We did the survey to reaffirm our suspicions," said Killmer. "We wanted to test the bottom. We discuss the problem often and we have believed the lack of a PLM system was commonplace. This time we thought maybe the problem wasn't as bad as before. But it was. We quantified it."
[images via Arena Solutions]
READ MORE ARTICLES ON PLM SOFTWARE:
Rob Spiegel has covered automation and control for 15 years, 12 of them for Design News. Other topics he has covered include supply chain technology, alternative energy, and cyber security. For 10 years he was owner and publisher of the food magazine Chile Pepper.