The new industrial extrusion desktop 3D printer from Rize eliminates post-processing, cutting turnaround time by 50%. It also boasts non-toxic and recyclable materials with aerospace- and medical-grade strength, and the ability to 3D print text and images directly on the part. That list alone is a tall order that deserves a "Wow!"
The Rize One was developed by a team with deep experience in 3D printing hardware, software, and materials. It includes co-founders Eugene Giller, chief technology officer, who developed inkjet 3D printing technology at Z Corporation; and Leonid Raiz, architect of PTC's Pro Engineer and founder of Revit. Frank Marangell, former president of Objet North America, is the company's president and CEO.
Augmented Polymer Deposition technology makes it possible to simultaneously extrude thermoplastics while jetting selective additives at the voxel level. Rizium One thermoplastic filament is heated and extruded to form the support structure, while a print head jets Release One repelling ink on its surfaces where needed. Rizium One filament is also used to build up the part's layers. If instructed in the file, the machine can jet a marking ink to print high-definition text and images on the part. Without any filing or sanding, the part can then be removed immediately from its support material, as you can see in the video below.
The Rize One was specifically designed to be an industrial-class printer for design engineers and product designers. It's aimed at industrial and commercial prototypes for testing form, fit and function, as well as proof of concept; end-use production parts; plus manufacturing tooling, fixtures, and jigs. Build size is 12 inch x 8 inch x 6 inch (300 mm x 200 mm x 150 mm) and layer thickness is 0.25 mm.
---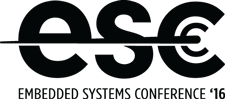 3D Printing's Brave New World. Ann Thryft will lead a panel discussion on one of the hottest topics in manufacturing: 3D printing. Come hear "3D Printing: The Brave New World of Manufacturing" at the Embedded Systems Conference. Sept. 21-22, 2016 in Minneapolis. Register here for the event, hosted by Design News' parent company, UBM.

---
Rizium One is a blend of aerospace-grade and medical-grade thermoplastics that the company says produces parts twice as strong as FDM systems can do. According to the materials spec sheet, XZ flexural strength is 10,008 psi, flexural modulus is 251,640 psi, and flexural strain is 5%, while ZX flexural strength is 10,878 psi, flexural modulus is 285,870 psi, and flexural strain is 6%. Strength loss of only 10% in the Z axis means it produces nearly isotropic parts. The material glass transition temperature is 210F (99C). Because its materials are safe, the machine requires no special venting, disposal, or gloves.
Other filaments can also be used with the printer. In the future, the company says new Rize materials may include conductive, thermo-insulating, and thermo-conducting inks. The printer is currently entering beta with Reebok, and is scheduled to be available layer this year.
READ MORE ARTICLES ON 3D PRINTING:
Ann R. Thryft is senior technical editor, materials & assembly, for Design News. She's been writing about manufacturing- and electronics-related technologies for 28 years, covering manufacturing materials & processes, alternative energy, and robotics. In the past, she's also written about machine vision and all kinds of communications.