Energy efficiency demands are forcing companies to products that are lighter while maintaining strength and integrity. In order to meet government mandates and produce easy-to-manufacture products -- from cars to plant equipment -- design engineers need to redesign their products. Automakers are striving to take weight out of vehicles without sacrificing strength and structural integrity. To help accomplish this, solidThinking has introduced Inspire 2016, which includes PolyNURBS functionality. The design tool helps users optimize their designs into manufacturable products by wrapping topology results with NURBS geometry.
In the example below, the program takes a product and restructures it to reduce weight while retaining strength. The process also improves the object's manufacturability.
Inspire 2016 includes PolyNURBS, a tool designed to create manufacturable designs from topology optimization results with NURBS geometry using a simple workflow. The tool was designed to help users create geometry from optimized results faster than traditional CAD modeling. The idea is to accelerate the path to cost-effective manufacturing while taking a complex process and making it easier to understand.
---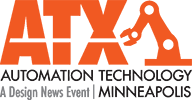 Your Data. Get It. Protect It. Practical information on embedding sensors in 3DP, automation & inventory control, big data as a diagnostic tool, cloud storage and security risks, and more in the Industry 4.0: Smart Strategies for Data Collection and Protection track at Automation Technology. Sept. 21-22, 2016 in Minneapolis. Register here for the event, hosted by Design News' parent company UBM.

---
The goal of the tool is to cut down the process of manually creating numerous shapes for the object. "It frees you from doing the geometry on the optimized shape," Jaideep Bangal, senior application engineer at solidThinking, told Design News. "You're cutting down all the stages of trial and error. After it's been through this workflow, you can take the shape back to the CAD file or on to 3D printing."
Other new aspects of Inspire 2016 include Results Comparisons, which was designed to compare results across multiple runs and loading scenarios in one table, and New Load Types, a tool that considers temperature loads, velocity, acceleration, G-loads, and enforced displacement to simulate precise loading conditions. "You often start with an existing design. You want to improve it or use it in a different product. Inspire 2016 comes up with the most efficient shape for the conditions," said Bangal.
READ MORE ARTICLES ON ADDITIVE MANUFACTURING:
The tool was designed to help users compare different versions of an optimized product. "You can run five or six designs quickly and look at them apples-to-apples," said Bangal. "In one button click, you can compare masses and stresses. You can ask how it would have to be constructed if it had 30% less weight. It also shows how the part needs to be structured for manufacturing.
Rob Spiegel has covered automation and control for 15 years, 12 of them for Design News. Other topics he has covered include supply chain technology, alternative energy, and cyber security. For 10 years he was owner and publisher of the food magazine Chile Pepper.