Advances in consumer products have made their way into industrial products, from mobile machine monitoring to design software that behaves like video games. Now product designers in the world of wearable and at-home medical devices are discovering that users are much more likely to stick with their medical monitoring program if the measurement devices come with the ease of use and cool style of consumer products.
At the Medical Design and Manufacturing show in New York City this week, product design teams pointed to lack of adherence to home-based and wearable medical monitoring as a problem. In the session "Big Data Is Changing Connected Health and It Can Help You Build Smarter Devices," Sridhar Iyengar, CEO of Elemental Machines, explained some strategies to help capture this missing market. "Medical non-adherence is $100 billion in missing revenue," said Sridhar. "Maybe we can do something with data that will allow us to improve the adherence."
Iyengar noted that in order to get consumers to use medical devices, you have to find out how they want to use the devices. He explained that your products have to have a number of the five motivators: easy to use, relevant to their lives, create an emotional bond, is enjoyable, and is meaningful. As an example he point to a product from his former employer, Fitbit. The products are easy to use, they're relevant, they're meaningful, and they grow to become an emotional bond.
---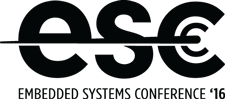 Building out the IoT. Get down and dirty on hack-proofing C/C++, cryptography basics, IoT device creation in 45 mins, taking your IoT design cellular, debugging tips and tricks and more in the Connected Devices and the Internet of Things track at the Embedded Systems Conference, Sept. 21-22, 2016 in Minneapolis. Register here for the event, hosted by Design News' parent company UBM.

---
To find out the triggers that drive up these qualities with medical devices, Iyengar said the best data comes from watching consumer behavior, "like anthropologists." He noted that focus groups and surveys don't work because people lie. "You have to observe people in their natural environment, and then design products based on their action," said Iyengar. "We took a picture of everything people did for glucose testing."
He noted that he saw a woman using a stuffed animal to help grip and open the container for glucose strips. "The container was too hard to open. She never would have told us this in a focus group. We understand patients' behavior by observing them in their natural environment." One company brought in a large number of non-adherence patients simply by changing the colors of glucose monitors to match the popular colors of iPhone covers.
READ MORE ARTICLES ON PRODUCT DESIGN:
Iyengar also pointed to a successful fitness application called Zombies, Run! It turns walking and running into a game of avoiding zombies. If you fall behind your prescribed running pace, you start to hear zombies approaching. Thus it makes the health practice fun.
Iyengar noted that his design consulting firm has 30 employees and 20 of them are designers rather than engineers. He noted that people are surprised to find out there are so few engineers compared to those who are developing consumer-friendly designs. Yet the emphasis on style is designed to counterbalance the lack of design consciousness among medical design professionals. "People don't want to wear something that makes them look like Ironman," said Iyengar. "So we hide medical monitoring products in attractive items people wear. This is Invisible Man wearables. Hide the devices in products that people use."
[image via freedigitalphotos.net]
Rob Spiegel has covered automation and control for 15 years, 12 of them for Design News. Other topics he has covered include supply chain technology, alternative energy, and cyber security. For 10 years he was owner and publisher of the food magazine Chile Pepper.