Product intelligence is difficult to obtain in a complex, global value chain. Data is disparate and often inaccessible, yet customers increasingly demand more rapid resolution of product issues. Data related to product performance comes from many different sources within the company and throughout the supply chain, so how can organizations leverage it to know more about their product performance?
Companies today may not even know where all of their enterprise data is located. Every company has data that is going untapped or is inaccessible, which is known as dark data and could hold the key to uncovering sources of poor product performance.
A unified data foundation takes this dark data and integrates it so that it can be searched and analyzed in context. Having access to previously hidden data will give a new understanding of product performance issues and lead to better decision-making.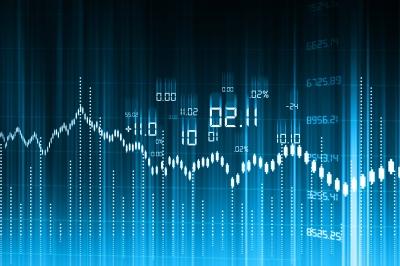 (Source: cooldesign at FreeDigitalPhotos.net)
Siemens' focus has been on cloud software-as-a-service (SaaS) solutions for Big Data analytics for product performance intelligence. The solutions are intended to be secure and fast in order to leverage big data and gain greater visibility into product and supply chain performance.
Big Data analytics for product performance intelligence connects all big data sources -- such as product lifecycle management (PLM), enterprise resource planning (ERP), manufacturing execution systems (MES), quality management systems (QMS), customer relationship management (CRM), and Internet of Things (IoT) data –- into one easily accessible analytics hub.
READ MORE BIG DATA ARTICLES ON DESIGN NEWS:
When you bring all this data together, a great question to explore is, "What is my customer's experience?" Even better questions to ask are, "Why is the customer experience what it is, and how do I improve it?" and "How can I work even more effectively with my suppliers on quality?"
With SaaS analytics, companies can get started quickly with Big Data analytics for product performance intelligence without having to recruit, hire, and staff expensive Big Data scientists and dedicate scarce IT resources to reinvent the wheel and create one-off analytics applications. The goal of SaaS solutions is to bring fast Big Data analytics to everybody in the organization.
Having Big Data analytics as a service empowers stakeholders to proactively make rapid, data-driven decisions by uncovering hidden intelligence -- such as emergent customer trends –- and drastically reducing the time required to resolve product performance issues. Once an issue is found and resolved, performance analytics enables you to monitor key performance indicators (KPIs) to ensure that the implemented solution was the correct one, in order to prevent a reoccurrence. These actions fundamentally change the way companies understand and improve their products.
Big Data performance analytics allows companies to ask the questions they didn't know they should ask, by analyzing billions of data combinations and creating insights in seconds. This discovery capability enables users to not only see what happened but also see why it happened, by revealing the combinations creating data outliers for further analysis. User-friendly dashboards give you complete flexibility and rapid data access, providing every user the right information in the right context at the right time.
To see an example of how Dell leverages Siemens PLM Software's Omneo solution to explore billions of records and analyze millions of data combinations in under one minute, go to www.siemens.com/plm/omneo and click on the "Dell Demo: Analysis at the Speed of Thought" video.
Parametric data is captured by multiple sources in a supply chain, including product testing during new product introduction (NPI), manufacturing, and the Internet of Things (IoT) during field operations. Some examples of parametric data measured by sensors and testers include temperature, pressure, maximum speed, voltage, resonance, impedance, torque, dimension, force, and test time.
The concern for the manufacturer is that simple pass/fail test data does not provide the necessary information to ensure quality, and without access to parametric data, it assumes a larger risk of field failures and is unable to spot trends in values drifting towards the specification limits. Parametric data can also be used to tune operations and improve performance in future product designs.
Big Data analytics changes the way businesses look at their product performance and manufacturing and supply chain operations. You move from being descriptive, talking about what had happened, to diagnostic and understanding why something had happened. And from there you can begin to be predictive about what will happen next and then to being prescriptive in making decisions and understanding how to better address situations and opportunities.
Bill Boswell will be part of a panel session, "Making Sense of Big Data: Determining Actionable Data & Your Roadmap for Utilization," at Pacific Design & Manufacturing at the Anaheim Convention Center, Feb. 9-11, a Design News event and the West Coast's most comprehensive design and manufacturing trade show. Register here.
Bill Boswell is senior director of cloud services marketing and business strategy for Siemens PLM Software, a business unit of the Siemens Digital Factory Division. From 2011 to 2015, Boswell was senior director of Partner Strategy, where he directed go-to-market strategy for Siemens PLM Software global consulting and systems integration partners, more than 500 software and technology partners, and over 12,000 GO PLM global academic partners. From 2004 to 2011, Boswell led worldwide product marketing for Siemens PLM Software's Teamcenter software product line. During that time Teamcenter became the world's most widely used PLM portfolio.
Like reading Design News? Then have our content delivered to your inbox every day by registering with DesignNews.com and signing up for Design News Daily plus our other e-newsletters. Register here!

Design engineers and professionals, the West Coast's most important design, innovation, and manufacturing event, Pacific Design & Manufacturing, is taking place in Anaheim, Feb. 9-11, 2016. A Design News event, Pacific Design & Manufacturing is your chance to meet qualified suppliers, get hands-on access to the latest technologies, be informed from a world-class conference program, and expand your network. (You might even meet a Design News editor.) Learn more about Pacific Design & Manufacturing here.