Cloud-based PLM provider Arena Solutions has partnered with Triniti, an Oracle E-Business Suite (EBS) solutions firm, to release a tool that provides integration between Arena PLM and the Oracle EBS ERP system. The Arena-Oracle Adapter was designed to automate the process of transferring changed product data from Arena to Oracle ERP, avoiding manual entry errors and ensuring that Oracle ERP is up-to-date.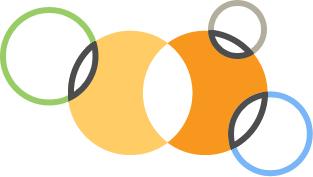 When a product is released from Arena, the adapter is configured to capture the data automatically without the need for user intervention, eliminating any lag in data synchronization between Arena and Oracle. Based on business requirements, the adapter can be configured to create and change the product data at right places in Oracle EBS with the correct attributes.
The adapter was developed from work Triniti was doing to connect one of its customer's Arena data to Oracle EBS. "Triniti was already working with one of our customers in developing integration into Oracle EBS, so we partnered up," Steve Chalgren, EVP of product management at Arena, told Design News. "Arena is growing, and more of our customers want to integrate into systems like Oracle EBS."
Prior to the development of the Arena/Triniti adapter, users had to create their own integration between Arena PLM and Oracle EBS. "In the past we had customers who integrated into Oracle. Without this partnership, we were unable to provide them with an automatic integration. They had to do it on their own," Chalgren told us. "We wanted to provide a higher level of integration. Now it comes down from Arena's cloud straight to the customer's Oracle's EBS wherever the customer has it."
[Learn more PLM trends and developments at Design & Manufacturing New England, April 13-14]
The one customer that was having Triniti connect Arena's PLM to Oracle's EBS became the model for the adapter. "The relationship started with one customer who had the need. We saw that Triniti did an awesome job," said Chalgren. "When they modified the BOM, all the information was instantly updated into the Oracle system and everyone had access to it instantly."
Customers can also enable Oracle's workflow technology to send notifications to different teams, such as product planners and cost managers, to capture planning, costing, and other ERP-specific data for the items released from Arena. "In today's world, people expect things to work together point-to-point. That's where the world is going," said Chalgren.
[image via Arena Solutions]
Rob Spiegel has covered automation and control for 15 years, 12 of them for Design News. Other topics he has covered include supply chain technology, alternative energy, and cyber security. For 10 years he was owner and publisher of the food magazine Chile Pepper.