Smart home appliances that connect to the Internet are the future. Judging by what we saw at Digital Destinations 2016, the recent Association of Home Appliance Manufacturers' (AHAM) annual meeting, that future is fast approaching. Smart appliances promise to make their users' lives easier, and even more fun. This means manufacturers must adhere to new safety and security requirements. But adopting three best practices will reduce the costs of demonstrating compliance. These steps must happen before the manufacturing process of any appliance, smart or "dumb."
The near future looks bright for manufacturers and retailers. According to a new AHAM report, 26 billion so-called Internet of Things (IoT) connected devices will be in nearly every home by 2020. It also predicts IoT appliances will have an economic impact of $250 to $350 billion by 2025.
At Digital Destinations, we heard about a wide range of amazing appliances:
Dishwashers that operate remotely if we forgot to turn them off before leaving home.
Refrigerators that take upon themselves to order new groceries.
Ovens that send out alerts when meals are ready.
Clothes dryers that warn owners when the vent needs cleaning.
Appliances that service technicians can repair without visiting the home.
Smart appliances will offer features that rival what we saw in the old The Jetsons cartoons. But consumers also have concerns over issues of safety, privacy, and security. Issues that manufacturers have never had to address.
AHAM is working to develop a risk assessment tool for remote operation of home appliances. It's also collaborating with the US Consumer Product Safety Commission and other standards bodies to improve product safety.
---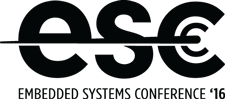 Building out the IoT. Get down and dirty on hack-proofing C/C++, cryptography basics, IoT device creation in 45 mins, taking your IoT design cellular, debugging tips and tricks and more in the Connected Devices and the Internet of Things track at the Embedded Systems Conference, Sept. 21-22, 2016 in Minneapolis. Register here for the event, hosted by Design News' parent company, UBM.

---
The goal is to establish standards in these three areas:
Safety: Connected appliances must meet the same quality and safety standards as all appliances. They must also address government requirements that require safety mechanisms users can operate remotely. These include protective overrides of door locks and remote starting features.
Privacy: Customers are willing to provide personal information to manufacturers and retailers. Reasons include warranty coverage, maintenance, and product information updates. Smart appliances can connect to their smartphones and access a wider range of personal information. That does not allow manufacturers and vendors to loosen their restrictions on only collecting information with its customers' permission. They must also provide regular updates on how they're using customer data.
Security: Manufacturers must build security into their smart appliances. This means following industry-standard security protocols, encryption, security reviews, and testing. That must happen before the product reaches the market. Consumers expect their computers and other connected devices to protect their information against theft. And they'll expect the same with smart appliances. They will demand the ability to update firmware and create strong passwords. Manufacturers must also provide the latest Internet router security standards.
Home appliances are not toys; there are dangers. To limit liability, manufacturers must guarantee safety. But with so many certifications, it's a difficult road to navigate. Here are three best practices any company should implement before the manufacturing process begins:
Assess risk: Conduct risk assessments for functional safety issues. That can include unforeseen misuse by the customer. This will enable you to identify and fix issues before submitting products for certification.
Material evaluations: Ensure the pre-approval of materials and components such as plastics, wires, and heating elements. If not, test them to ensure compliance. Discovering the need to certify a component or find a pre-approved component during crunch time will cause major delays.
Ratings: Check to make sure the overall product rating and supply cords meet the CEC and NEC restrictions. This is a common issue found during construction reviews.
READ MORE ABOUT CONNECTED DEVICES ON DESIGN NEWS:
These recommendations apply to any appliance, connected or not. And the time to implement them is now. Consumers are not waiting for more smart appliances to hit the market. They're still buying the newest models, connected or not. The AHAM reports factory shipments of major appliances were up 7% in March. That ended the first quarter of 2016 on a high note. It predicts the industry will grow by at least 5% this year.
As manufacturers add new technologies to their products, designing for compliance becomes more difficult. Prepare for the certification testing process. Otherwise, you increase the risk of discovering a safety issue after a product leaves the assembly line. That will cause significant time-to-market delays, be much costlier to fix, and damage your brand in the eyes of customers.
Robert McGuire is a E&E technical manager located in our SGS Consumer Testing Services (CTS), Suwanee, Georgia.