Change is hard. But, whether you're the consumer or the corporation, making those changes is even harder.
Remember when CAD was distributed on CD-ROM or a floppy disk? Those days are long gone (unless you scour eBay). As technology has evolved so has traditional CAD and the way we implement it personally and professionally. CAD is undergoing dramatic changes in three key areas — cost, the pace of change itself, and collaboration — that are affecting it today and will certainly affect it in the future.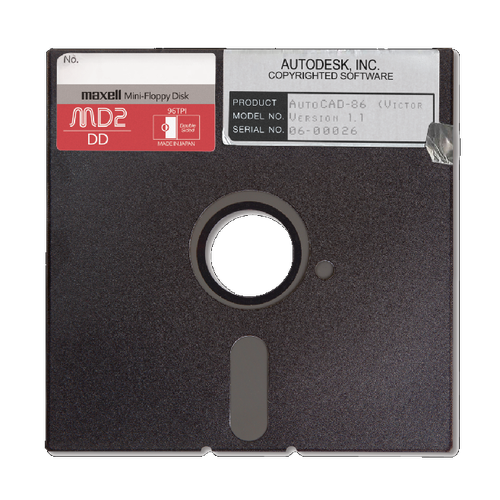 Cost Is Coming Down
What's the first thing we look at when we buy any product? One word: Price. Don't lie to yourself, we've all at some point in our career have bought software (often for thousands of dollars, mind you), and immediately put it on the 'shelf' (before actually installing it, which could end up being six months later). Don't forget that a newly purchased CAD package requires two weeks of your time for in-depth, brain overload training, after which you walk away barely remembering how to create a block with a counterbore.
Today software has gotten more accessible through price, platform compatibility, and delivery (via the Internet).
Ever hear Boost Mobile's "Pay as You Go" tagline? Software is getting there as well, and software companies are going to have to earn your business every month or year, rather than only calling you when your maintenance is due. Companies like Autodesk are adding that personal touch - the 'relationship' that was once lost between a vendor and customer.
Look at the treads of other companies like Adobe and Microsoft. With Creative Cloud and Office365 respectively, both companies are offering the consumer a portfolio of products for a minimal price - and always on the latest and greatest release.
Change Is Happening Even More Rapidly
So where is CAD going? Troy Aldrich, who writes the design blog Zoom Pan Rotate, uses a great analogy that perfectly captures how CAD users are creatures of habit —  "Beer is like CAD." But change is continuous and it's all about adapting. As Aldrich wrote, "If you're a Bud Light connoisseur, try an IPA. But if you like it, don't get too attached. Change is on the way."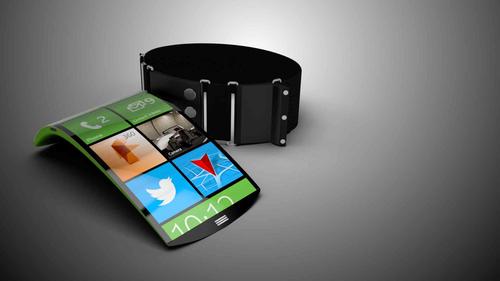 Whether you like it or not, technology is at the forefront of change. Take the Apple iPhone for example. Apple produces one type of phone, and every 8-10 months, once there's a new release, the previous model is already obsolete. At the same time look at the Android market with all its different carriers. Change happens more rapidly since there are new Android phones hitting the market every month.
READ MORE CAD ARTICLES ON DESIGN NEWS:
CAD is going through the same thing. We've been accustomed to one recipe of CAD, which is just modeling and simulation if you know what you're doing. Today, we're seeing a tight integration with computer-aided manufacturing (CAM), 3D printing, collaboration tools, and generative design.
Open Source Collaboration
Ever heard the term open source? Of course you have, because it's already here in a big way. Companies from Tesla to Autodesk are taking this approach nowadays. Speaking of Autodesk, ever heard of Spark? It's the first open professional 3D printing platform. Autodesk has allocated a $100 million investment fund to support ideas and companies that push the boundaries of 3D printing and nurture the companies that will bring new ideas to market. That said, the days of people keeping their recipe to success locked in a safety deposit box are coming to an end (if you choose). Change is in front of us, and our future industry is all about innovation, collaborating with others, and connected services.
Curtis Chan will be speaking on "Advancements in 3D Design Software and Open Source to Improve the Pre-Development Phase," on Thursday, November 5th, at 1:40 p.m., at Design & Manufacturing Minneapolis, a Design News event at the Minneapolis Convention Center.

Design News will be in Minneapolis and Orlando in November! Design & Manufacturing Minneapolis will take place Nov. 4-5, while Design & Manufacturing South will be in Orlando Nov. 18-19. Get up close with the latest design and manufacturing technologies, meet qualified suppliers for your applications, and expand your network. Learn from experts at educational conferences and specialty events. Register today for our premier industry showcases in Minneapolis and Orlando
Curtis Chan is a Technical Evangelist for Fusion 360 and Autodesk CAM Products. Prior to Autodesk, Curtis spent multiple years as a Mechanical Engineer in the defense and medical industry. As a prior Application Engineer for SpaceClaim and SolidWorks, Curtis brings expertise in a wide variety of CAD Solutions. Curt holds a Bachelors Degree in Mechanical Engineering from San Diego State University; and is also an Adjunct Professor at Palomar College in San Diego, California, teaching 3D CAD modeling. Follow him on Twitter: @Curt_Chan

[images via Curtis Chan]