Ray Kurzweil says we'll being seeing lifespans soar; advanced manufacturing is being hit with a skills gap; and our list of the most satisfying engineering and tech jobs lead this week's list of must-read stories. Here's your chance to catch up on the best news, trends, and popular articles from Design News this week: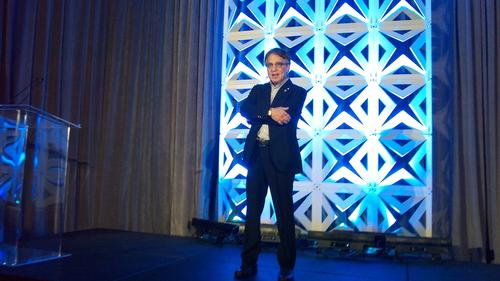 1.) Ray Kurzweil Delivers Keynote at Pacific Design & Manufacturing Show
The famed futurist took to the stage in Anaheim to share his views on everything from 3D printing and alternative energy to using technology to radically extend human life expectancy.
2.) The 12 Best Jobs in Engineering and IT
We've compiled a list of the best engineering and tech jobs based on outlook, work environment, stress, and income. How does your job measure up?
3.) Advanced Manufacturing Is Suffering a Major Skills Gap
As manufacturing gets smarter with Industry 4.0 and the ever-expanding Industrial Internet of Things, the workforce skills needed to deploy new technology are falling behind.
Apple is all about making things as small and flat as possible. So what happens when we take their largest iPad apart?
5.) Meet the Winners of the 2016 Golden Mousetrap Awards
The winners of the prestigious Golden Mousetrap Awards have been announced. Check out the winning innovative products. Also, meet this year's Rising Engineering Star and take a look at the Gadget Freak of the Year.