A recent fatal accident involving a Tesla Model S in autopilot mode shows that the auto industry may need to rethink its public statements about the future of autonomous driving, experts said.
"This really shows that full autonomy is still a complete moonshot," Kyle Landry, research associate for Lux Research's autonomous systems team, told Design News in an interview when news broke of the accident on July 1. "You have companies like Tesla, Google, and even Nissan saying that they're going to have autonomous cars on the road by 2020. But this shows that the technology isn't going to be ready for that 2020 timeframe."
The accident, which occurred on May 7th in Williston, Fla., happened when a Tesla Model S driver, Joshua Brown of Canton, Ohio, had his vehicle in "Autopilot" mode, which features lanekeeping, automatic braking, and automatic steering. Public agencies investigating the accident have told news outlets that a white tractor trailer drove across a Florida highway in front of the Model S and the car drove under it without braking. A blog on Tesla's website suggested the electric car's sensors didn't see the white trailer against the backdrop of a brightly lit sky.
According to the Associated Press Brown, technology entrepreneur and former Navy Seal, was reportedly watching a Harry Potter movie when the crash occurred. The driver of the truck told AP that the movie could still be heard playing in the vehicle after the crash occurred.
READ MORE ABOUT AUTONOMOUS CARS AT DESIGN NEWS:
Tesla described the accident as a "tragic loss" but added that the accident was the first known fatality in over 130 million miles of Autopilot driving. "Autopilot is getting better all the time, but it is not perfect and still requires the driver to remain alert," the company wrote on its website.
Landry of Lux suggested that automakers have fallen victim to the hype around self-driving vehicles and have made public predictions that are too strong. "Tesla still has the same challenges as every other automaker," Landry said. "Their technology still has troubles with inclement weather, with monitoring complex environments, and with new scenarios."
Lux has repeatedly said in the past that full autonomy won't be sufficiently reliable until the 2030 timeframe, Landry said.
"This is what the auto industry has been worrying about – that these vehicles would be pushed out onto the public roads without being fully tested," added another auto industry expert who declined to be named. "The problem is that that there is no mechanism in the system to enable it to know what it doesn't know."
Brown was a Tesla enthusiast and regularly posted videos to his YouTube channel of his car operating in Autopilot mode. In the video below, posted in April 2016 the Autopilot feature swerves to prevent a highway collision.
---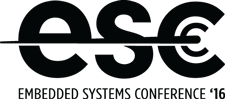 Building out the IoT. Get down and dirty on hack-proofing C/C++, cryptography basics, IoT device creation in 45 mins, taking your IoT design cellular, debugging tips and tricks and more in the Connected Devices and the Internet of Things track at the Embedded Systems Conference. Sept. 21-22, 2016 in Minneapolis. Register here for the event, hosted by Design News' parent company UBM.

---
Senior technical editor Chuck Murray has been writing about technology for 32 years. He joined Design News in 1987, and has covered electronics, automation, fluid power, and autos.
(Main image source: Tesla Motors)