A team of researchers from Fudan University in China, the Samsung Advanced Institute of Technology, and the Samsung R&D Institute China, have developed a battery comprised of self-healing electrodes that can bond back together if cracked or broken, allowing it to continue functioning normally.
The work is similar in result to that of researchers at the University of Stanford, who developed a conductive self-healing polymer and used it to coat the electrode of a battery, binding the electrode together and spontaneously healing tiny cracks that develop during operation.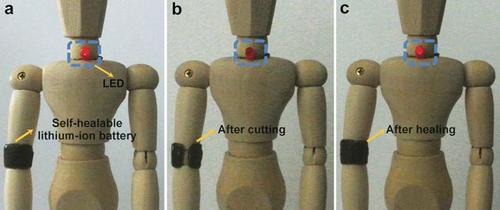 Researchers in China developed a battery with self-healing electrodes that can mend itself.
(Source: Wiley/Fudan University)

However, the Chinese researchers -- led by Yonggang Wang and Huisheng Peng -- took a different approach. Their work relies on layers of parallel carbon nanotubes that comprise the battery electrodes, according to the researchers, who published a paper about their work in the Wiley journal, Angewandte Chemie.

Between the layers, the scientists embedded the necessary lithium compounds in nanoparticle form that can't leak out of the electrodes while the battery is in use or if it breaks. This is in contrast to conventional lithium-ion batteries, which in the past have leaked fluid and resulted in fires.
---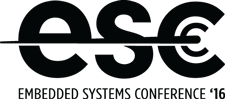 Seamless Security with Wearables - What's Possible? We've all heard the stat: Upwards of 230 million+ wearable devices will have shipped from a wide variety of vendors by 2020. For the people creating these devices the opportunities and benefits are rock-solid and crystal clear. But then the question of security comes up and things start to get fuzzy. Is it possible to live in a world of wearables without compromising security? Learn more at ESC Silicon Valley, Dec. 6-8, 2016 in San Jose, Calif. Register here for the event, hosted by Design News' parent company, UBM.

---
The team fixed the thin-layer electrodes on a substrate of self-healing polymer with a solvent-free electrolyte comprised of cellulose-based gel -- which also includes an aqueous lithium sulfate solution -- in place between the electrodes as a separation layer.
If an electrode breaks, it only needs its broken ends to be pressed together for a few seconds to fuse back together, with the self-healing polymer and carbon nanotubes sticking together with ease, according to researchers.
READ MORE ARTICLES ON BATTERY RESEARCH:
The team tested the battery in an armband wrapped around a doll's arm and found that the capacity and charging/discharging properties of the battery maintained consistency, even after repeated cycles of breaking and self-healing. Researchers expect their battery would be well-suited for wearable electronics, in which conventional batteries can get twisted too far or accidentally stepped on or crushed, causing serious and irreparable damage, they said.
Elizabeth Montalbano is a freelance writer who has written about technology and culture for more than 15 years. She has lived and worked as a professional journalist in Phoenix, San Francisco, and New York City. In her free time she enjoys surfing, traveling, music, yoga, and cooking. She currently resides in a village on the southwest coast of Portugal.