Marine mussels and their interaction with the ocean environment has inspired a breakthrough in developing a nontoxic coating for field-effect transistors that also could speed up their manufacturing process.
Researchers at UC Santa Barbara's Marine Science Institute have created an environmentally friendly coating to replace silane-based surface coating for polymer-based, or organic, electronics. The coating was inspired by how marine mussels enhance their bonding performance on wet surfaces, Kollbe Ahn, a research faculty member at UCSB's Marine Science Institute, told Design News.
"Our coating materials copied the key chemical features of the mussels' primer proteins," he said, explaining that the coating also is non-toxic and energy-saving because it is water-based, and does not need heat for its fabrication process, which is quick and continuous.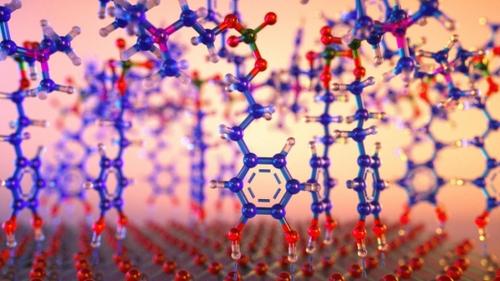 An artist's concept of a zwitterionic molecule of the type secreted by mussels to prime surfaces for adhesion. Researchers at UC Santa Barbara used this molecule as inspiration for a non-toxic coating for organic, or polymer-based, electronics that also is easier to process than typical silane-based surface coating.
(Source: Peter Allen)

Ahn co-authored a paper the team published about its work in the journal, Nano Letters.

Specifically, the coating was inspired by what's called a zwitterionic molecule -- which has both positive and negative charges. Mussels generate this molecule, inspired by their own native proteins, to act as a bridge between other adhesive proteins they secrete and a surface to which they would like to attach -- such as a rock or a pier piling -- to overcome the barrier of water and other impurities.
---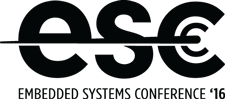 Designers & Innovators. Learn more about some of the latest designers and innovators and what they're up to at ESC Silicon Valley, Dec. 6-8, 2016 in San Jose, Calif. Register here for the event, hosted by Design News' parent company, UBM.

---
The zwitterionic molecule also can self-assemble and form a sub-nano thin layer in water at ambient temperature in a few seconds, providing a platform for conductive polymers in the appropriate direction on various dielectric surfaces, Ahn said.
This replaces current methods to treat silicon surfaces for the production of organic-field-effect transistors, which require a batch-processing method that is relatively impractical, he said. Heat is used to speed up the process, but this expends energy as well as introduces the risk of defects.
In contrast, the bio-inspired coating the team developed uses a continuous roll-to-roll dip coating method of producing organic electronic devices, as well as avoids the use of toxic chemicals and their disposal by replacing them with water, researchers said.
READ MORE ARTICLES ON BIOMIMICRY:
"I would say this is a significant leap toward flexible organic electronics to become reality," Ahn said, although it solves just one of "many problems" in current electronic production.
The team will continue its work to develop greener processes for the manufacturing of electronic components, including something called electroless plating for electronic circuits -- a process that is environmentally friendly but at this point generates serious defects in the circuits, Ahn said.
The non-toxic coating the team developed could also be used for medical devices applications, he added.
Elizabeth Montalbano is a freelance writer who has written about technology and culture for more than 15 years. She has lived and worked as a professional journalist in Phoenix, San Francisco, and New York City. In her free time she enjoys surfing, traveling, music, yoga, and cooking. She currently resides in a village on the southwest coast of Portugal.